Feb 26 - Youngsters Raise Funds for Community Youth Activities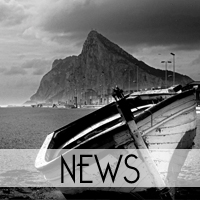 Users of the Plater Youth Club recently held a fundraising raffle outside Morrisons, in order to raise funds for the club's on-going programme of events. The prize, valued at £250.00 in gifts, vouchers and lottery tickets, went to lucky winner Adrienne Colombo with ticket number 072.
Meanwhile, the Youth Centre held a fundraising Neon Valentine's disco on Friday 14th February for young people under the age of 16. This was an opportunity for the young people who are taking part in this year's youth exchange to take on the responsibilities of managing a fundraising event.
The Laguna Youth Club also held a Valentines Day Disco on Saturday 15th February for the young people who had been involved in decorating the youth club. The music was provided by DJ Jona, who is in charge of the DJ Project.
Both groups have been meeting up regularly over the past couple of months to discuss club projects and will be taking part in similar upcoming events.