Dec 01 - It's All Gone! Movember Shave-Off At Casemates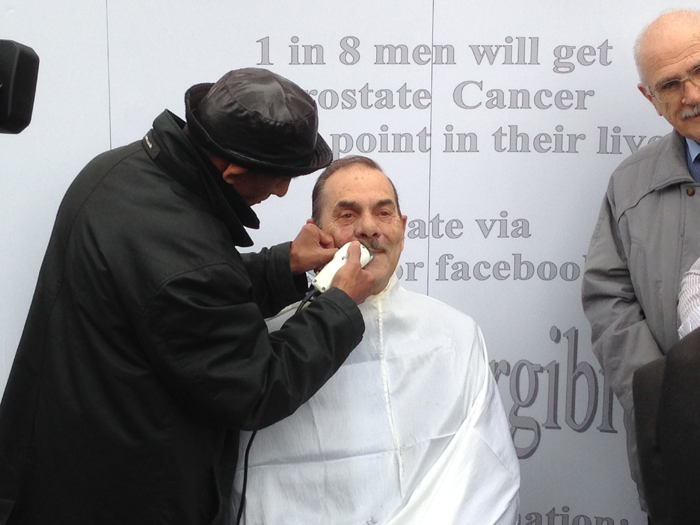 Many of those who grew a moustache over the month of November to raise money and awareness for the Prostate Cancer Support Group participated in a mass shave-off on Saturday morning in Casemates.
The group's official barber, Mr Joya, started off by shaving John Diaz, chairman of the group. His 'tache was the first of dozens to face his unstoppable electric razor.  
The Calpe Band provided musical accompaniment.