Jan 16 - Picardo Donates £3500 to RG Benevolent Fund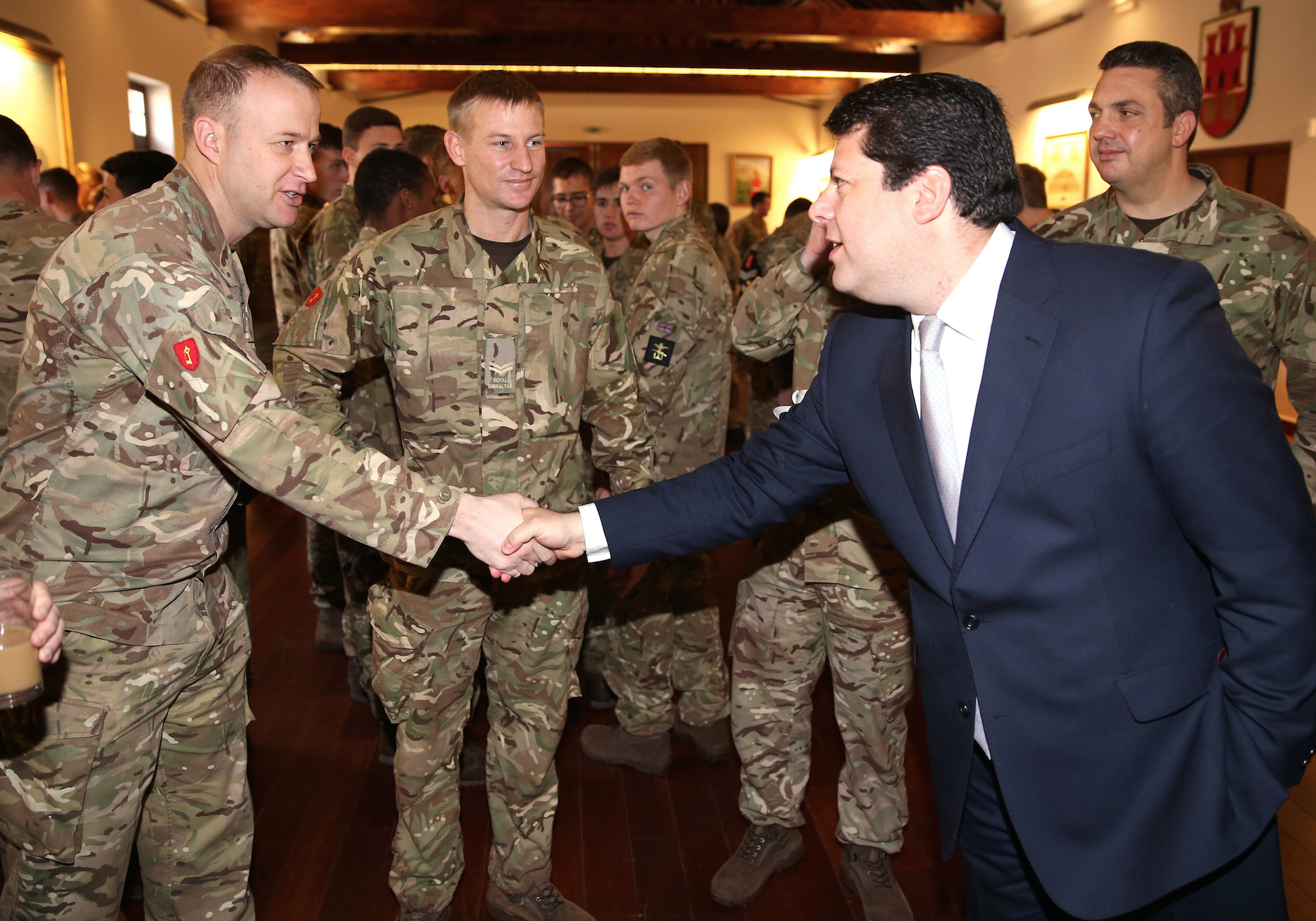 The Chief Minister today presented a cheque for £3500 in aid of the RG Benevolent Fund to Commanding Officer, Lt Col Ivor Lopez at Grand Battery House.
The funds were raised by the Chief Minister's office not sending out physical Christmas cards this year. Speaking to soldiers and members of the Regiment today Mr. Picardo noted that with this year marking the RG's 75th Anniversary, it was his pleasure to present the funds on behalf of the RG benevolent Fund.
Mr. Picardo also publically congratulated Captain Stone, Captain Valverde and WO1 Castrey on their recent promotions.