Mar 22 - Local Charged for Possession of Cannabis and Amphetamine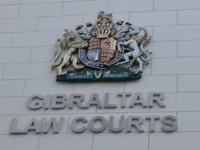 Following an investigation into the supply of controlled drugs officers of the Royal Gibraltar Police Drug Squad have arrested and charged local 28-year-old man,  John Paul Pereira of 27 Gavino's Dwelling , in relation to various drugs offences.
Mr. Pereira was arrested on suspicion of possession of Cannabis Resin and possession with intent to supply of Cannabis Resin. A search warrant was also executed and a residence searched.
Pereira was subsequently charged with possession of 101 grams of Cannabis resin, possession with intent to supply 100 grams of Cannabis resin and possession of 0.5 grams of Amphetamine.
He was then bailed out to appear at the Magistrates Court this morning.