Mar 15 - Future Reporters Interview Chief Minister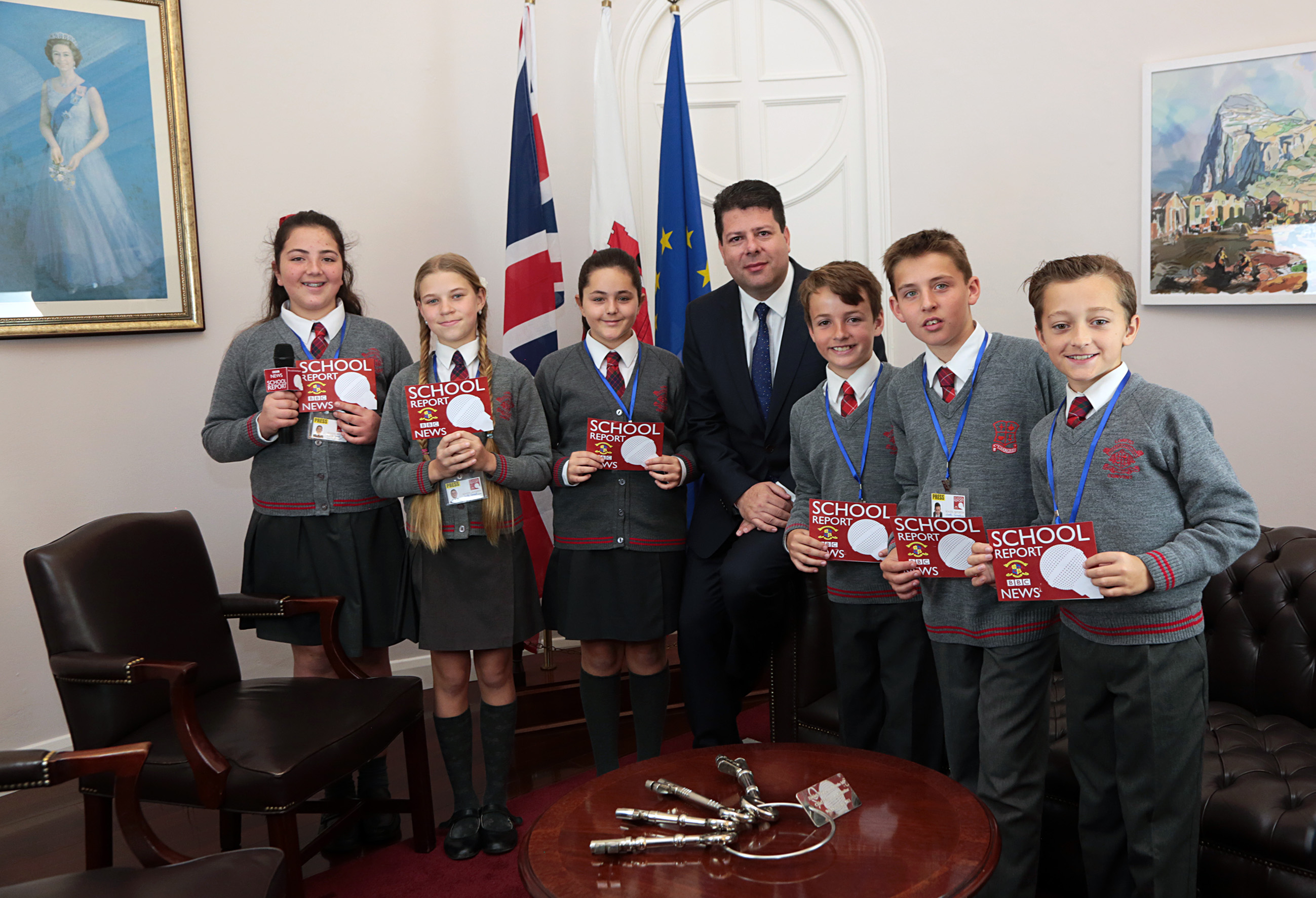 Year 6 pupils from Loreto Convent School have interviewed the Chief Minister as part of the BBC's School Report.
As well as asking all the questions, the pupils arranged studio lighting in No 6 Convent Place and operated the two TV cameras. The resulting footage will now be sent to the BBC as part of this BBC project which involves young people aged 11 to 16 in news and current affairs and helps them to make and share their own stories.
Over 1,000 UK schools are participating this year as well as international schools in the Netherlands, Slovenia and the Czech Republic.
This is the first time that Loreto Convent School has been involved but both staff and pupils feel it has been a great success.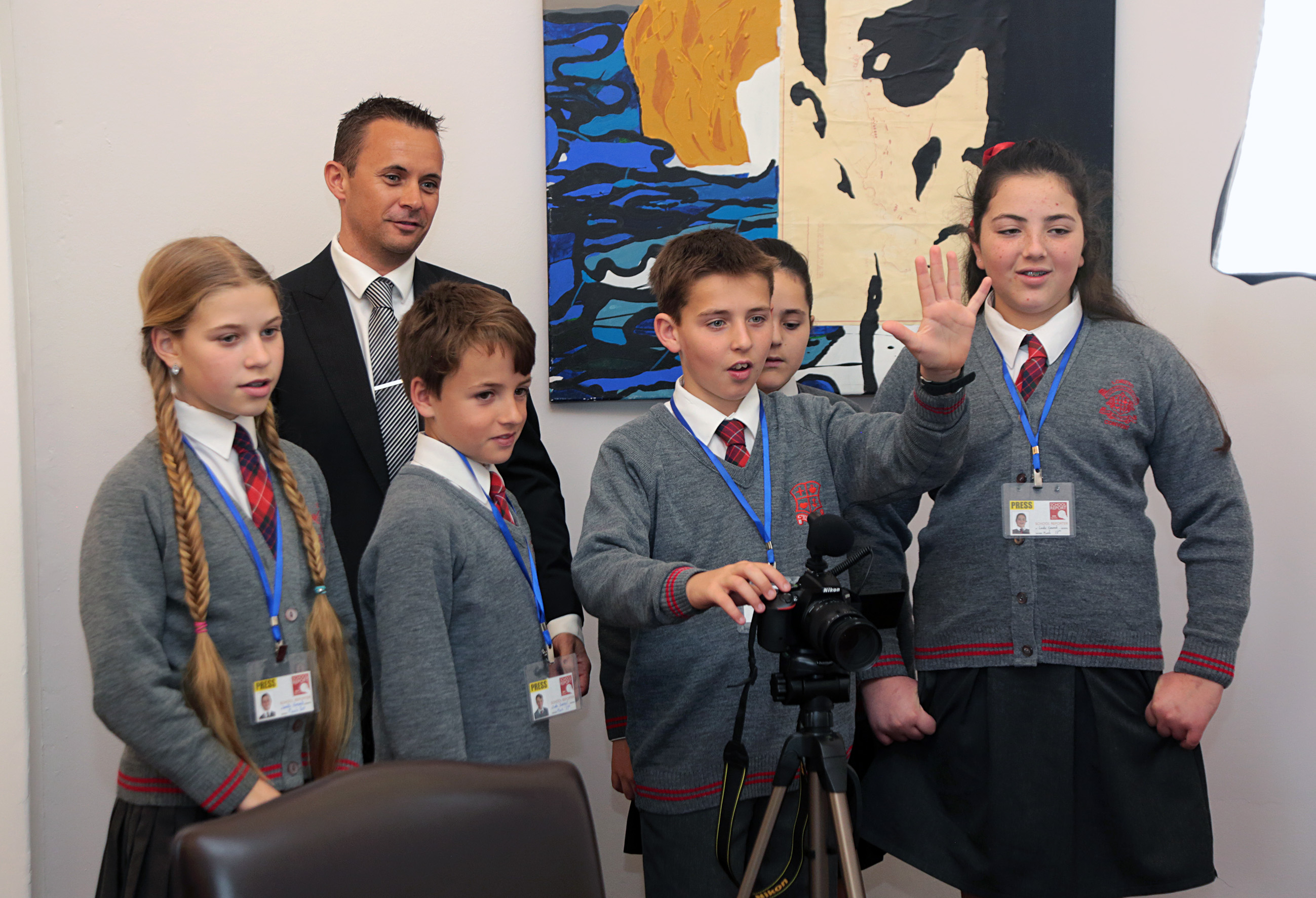 The initiative has been led by teachers, Mr David Devincenzi-Clemens and Mrs Louise Napoli. "I think this has been a great project," said Mr Devincenzi-Clemens. "We definitely hope to develop it in future years."
Mr Picardo was asked questions about the impact of Brexit on local business, on border fluidity, on scheduled routes from the airport, on the effect of Brexit for students going to university in UK and, finally, on Spanish threats to close the frontier.
"We were chosen from our work on journalistic writing," said Hannah Cabezutto. "The six of us then talked to each other to make sure that we didn't all ask the Chief Minister the same questions. We were all a bit nervous coming here this morning but we have worked well as a team."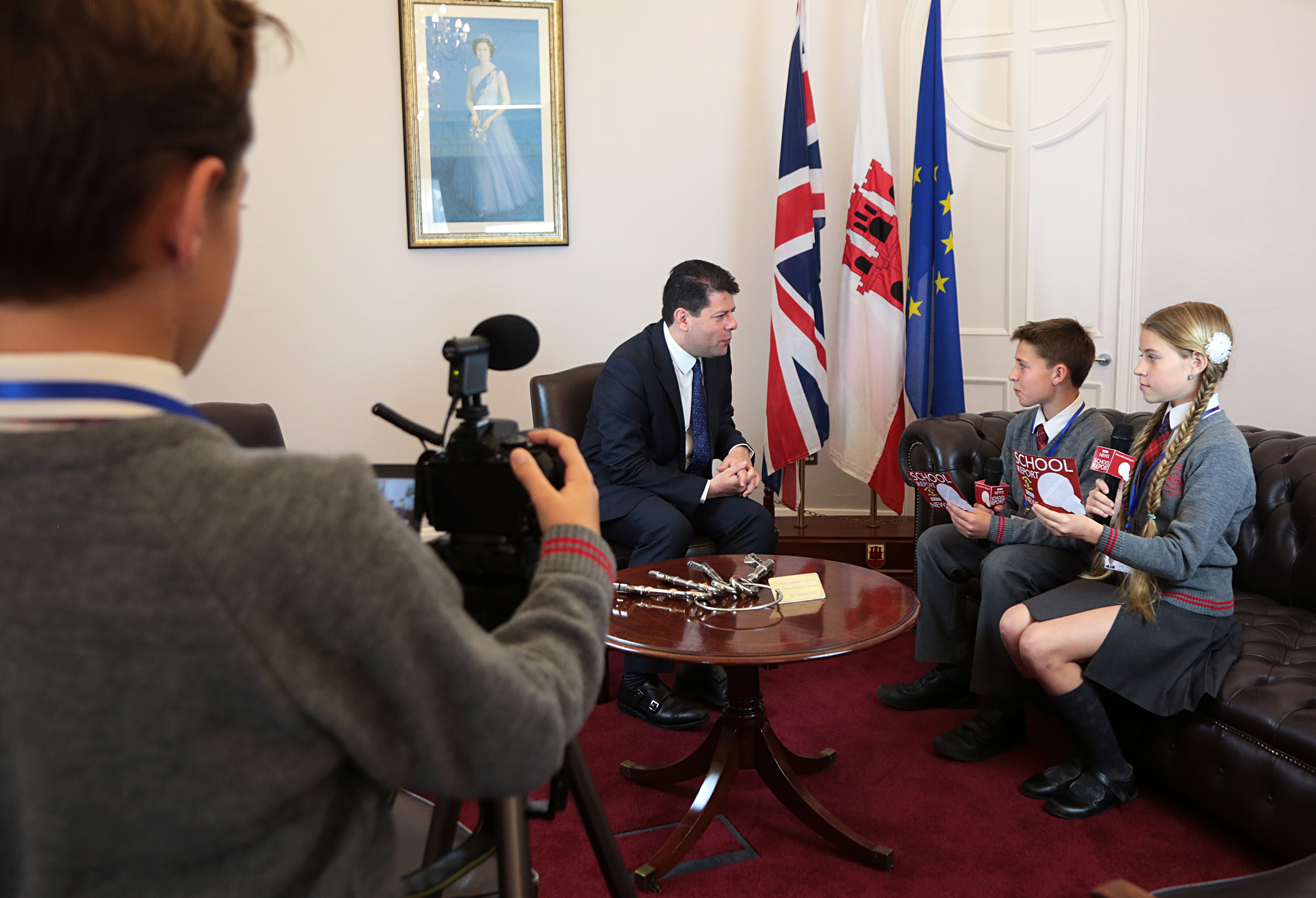 {fcomment}