Feb 14 - Minister Sacramento Addresses Falklands Conference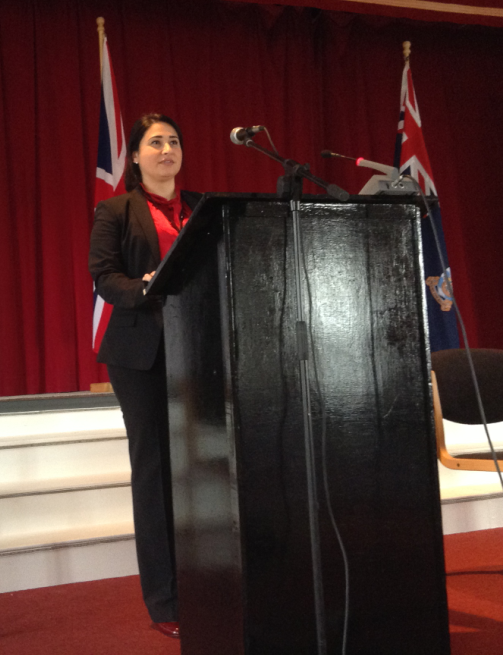 Minister for Social Services and Equality Samantha Sacramento yesterday delivered a speech at the 43rd British Islands and Mediterranean Region Annual Conference (BIMR) of the Commonwealth Parliamentary Association. The event is being hosted in the Falkland Islands and will end today.
Minister Sacramento gave the speech, entitled 'The Right to Self Determination is not curtailed by Sovereignty Claims' on behalf of the Chief Minister who was unable to attend the conference.
Within the speech, the Minister noted, 'because of the tenacity that comes from being a small nation, a small population or the sheer determination of will needed to survive in some of these remote territories. The fact is that we, the peoples of these territories remain indefatigable in the pursuit of our rights to determine our own political future.'
Her conclusion included, 'and so to the people of the Falklands I express, on behalf of the people of Gibraltar and no doubt on behalf of all colleagues in this Commonwealth gathering, our best wishes for the landmark referendum this March, our unqualified support and desire to see you forever the free British people of these South Atlantic islands.'