Mar 19 - Feetham Meets and Greets Gibraltar Associations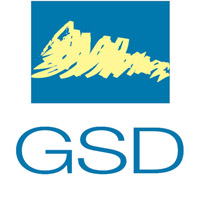 Leader of the Opposition, Daniel Feetham, met with committee members of the Gibraltar Women's Association with Isobel Ellul-Hammond, Opposition Spokesman for Equality, last week to discuss concerns over the Sex Offenders' List, 'Sarah's Law' and making the register open to the public.  
Other issues raised were licences for adults working with children and vulnerable adults, codes of practice when the Police have to deal with vulnerable women and children, and whether 'Looked after Children' in care have assigned care workers they can build a stable relationship with.
This meeting is part of Mr Feetham's agenda, as the new Leader of the GSD, to 'meet and greet' with members of Gibraltar's associations, bodies and clubs in an official capacity, and to extend a hand of friendship, listen to any issues raised and to foster a relationship for the rest of this term of office and beyond.
This Friday evening at 7pm, Mr Feetham and other Opposition MPs will be making their first visit, in a continuous series of visits to social clubs in housing estates and elsewhere, to the Moorish Castle Estate's social club.  This gives the residents of the estate the chance to meet the Leader of the Opposition face-to-face, to ask him any questions and to raise concerns.  This follows on from the GSD MPs' 'Outreach Programme', which started last year, and continues with its 'open door' policy of meeting with members of the public or associations at their convenience.
Daniel Feetham said: "An exciting and very important part of what I do as the new Leader of the GSD is to hear of the ideas, progress and concerns of different interest groups so that we can support them if necessary, make representations on their behalf and to keep in touch so the relationship continues into the next term of office.  In the GSD we are always listening out for constructive and often justified criticisms, even if it is levelled at us, and our aim is to learn from them and move forward by evolving our policies."


{load position} dailynewsbottom}