Apr 08 - 'Mrs Thatcher Broke the Mould' – Gibraltar Pays Tribute to Former UK Prime Minister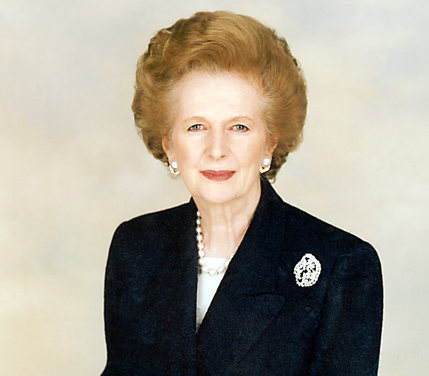 The Government has today noted, with sadness, the death of former UK Prime Minister, Margaret Thatcher. In a statement released this afternoon, the Government insisted that Mrs. Thatcher was a strong advocate of a British Gibraltar, both during and after her time as Prime Minister. She led the United Kingdom against Argentina over the invasion of the Falkland Islands in order to uphold the principle of the islanders' right to self-determination; an international legal principle of paramount importance to the People of Gibraltar.
Chief Minister Fabian Picardo noted that, as Prime Minister, she broke the mould in many ways, principally as the first woman leader of the Conservative Party and the first - and to date only - female Prime Minister of the UK. He added that whether or not one agreed with all her policies or methods, the fact remains that she was one of the most renowned leaders the United Kingdom has ever had.
As a sign of respect, flags of all Government buildings will fly at half-mast today and on the day of the funeral.
Also paying their respects to Mrs. Thatcher today was Governor Sir Adrian Johns who commented, 'I send my deepest condolences to the family of Lady Thatcher.  As well as being as an historic figure in politics as Britain's first woman Prime Minister, she was also a great leader on the world stage and a figure with great personal strength and principle.  She has left a legacy that is still felt around the world including her immense courage in standing up for the people of the Overseas Territories.  She will be fondly remembered and missed in Gibraltar.'
Leader of the Opposition, Daniel Feetham also noted that Baroness Thatcher was a true political giant. He added, ' whilst we come from different political traditions, I have no hesitation in saying that there is much that she achieved for the United Kingdom and for the world.  She made an enormous impact and is one of the few politicians that people can truly describe as a conviction politician.  She was the 'Iron Lady' through and through and it has to be said that Britain was a more respected nation after her premiership than before it'.
Photo courtesy of: Chris Collins of the Margaret Thatcher Foundation