Aug 05 - Foreign Office Urges Spain to Stick to Cordoba Agreement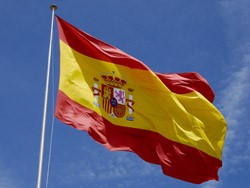 In sight of the heavy measures outlined by Spanish Foreign Minister Jose Manuel Garcia Margallo in an attempt to seriously clamp down on frontier controls and help fishermen who Sr. Margallo claims have been affected by the implementation of an artificial reef in BGTW, the Foreign and Commonwealth Office has reiterated it's position on Gibraltar's sovereignty, claiming that the UK will not compromise it.
The FCO adds that political difference will be resolved through political mean and not through disproportionate measures such as the border delays. The UK Government wishes to continue to have a strong relationship with the Government of Spain.
Commenting on the Cordoba Agreement, which Sr. Margallo told ABC that they would most likely pull out of, the FCO insists that it was an example of the UK's relationship with Spain working effectively 'with the Agreement benefiting many in the Campo area of Spain'.
The UK Government urges Spain to continue to abide by their obligations set out under the agreement. The FCO pledges to seek an explanation from Spain, following Margallo's comments.
One heavy handed measure Sr. Margallo touched upon in his interview with ABC was the possibility of charging entry and exit fees when entering and leaving Gibraltar through the frontier.
Europa Sur claims that Margallo is insistent that Gibraltar is not part of the Schengen area and is also not a community customs territory and therefore the frontier controls are indispensible to Spain.