Apr 20 - Governor And Regiment CO Visit The Cadets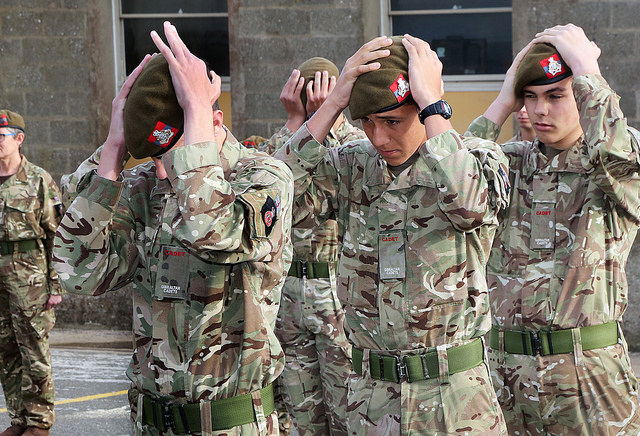 His Excellency the Governor, Lt General Davis and the Commanding Officer of the Royal Gibraltar Regiment, Lt Col Lopez, visited the Gibraltar Cadet Force during the cadets' evening training yesterday.
The Governor addressed a group of Cadets currently attending a promotions cadre, on leadership qualities.
This was Lt Col Lopez' last visit to the cadets as CO RG, as he retires at the end of the week. In appreciation of his support to the organisation, the youngest member of the Cadets, 12 –year-old Cadet Balloqui presented the CO with a gift on behalf of all ranks.
Both the Governor and the CO were present for the change of beret ceremony which saw the Cadets replace the old dark blue beret for the new khaki beret, similar to their adult counterparts. At the end of the ceremony, His Excellency promoted Cadet Corporals Garesse and Requena to Cadet Sergeant.