Mar 14 - Special Olympics Gibraltar Team Visit British Embassy In Abu Dhabi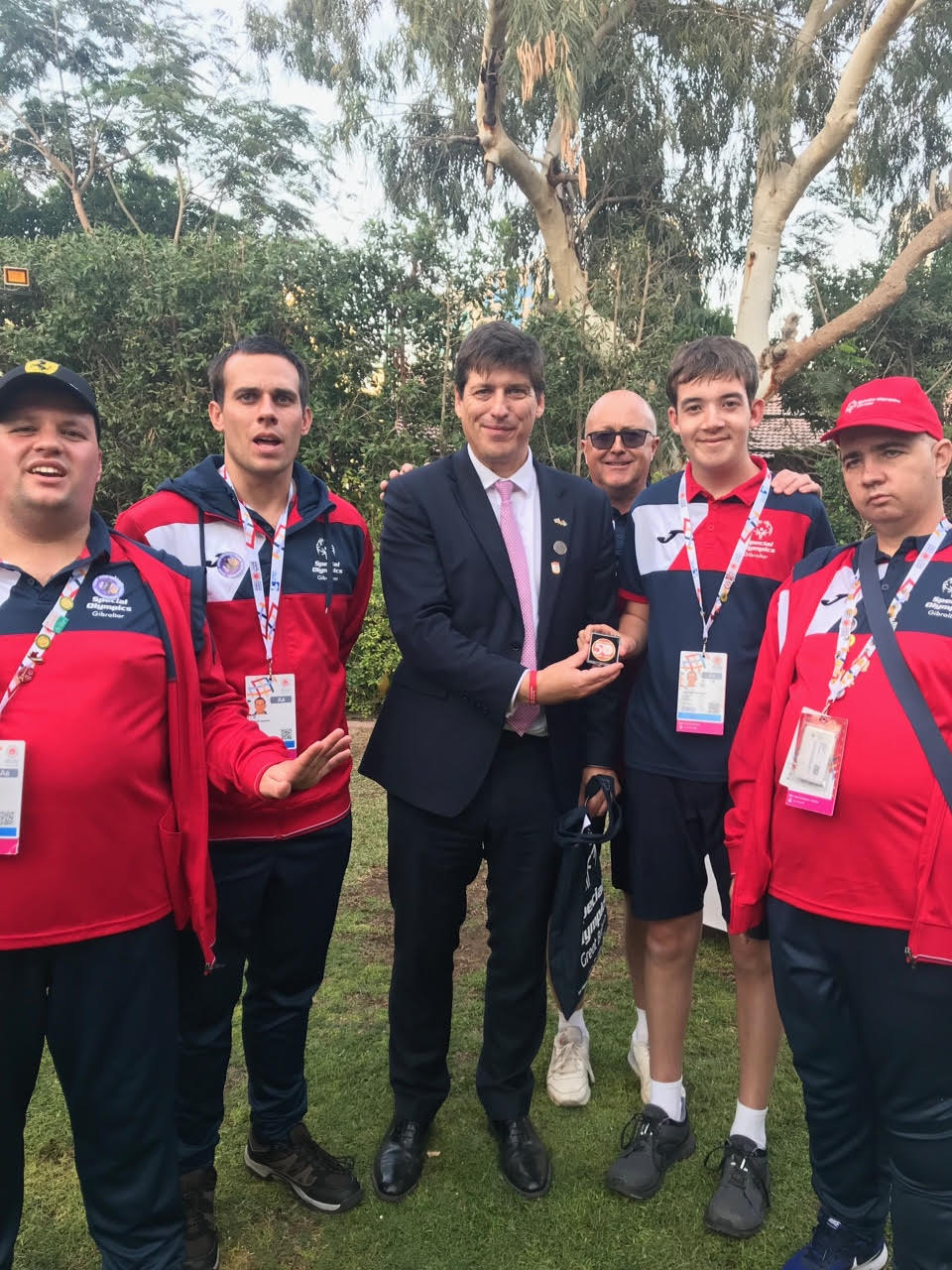 Whilst attending the Special Olympics World Summer Games, members of the Special Olympics Gibraltar team visited the British Embassy in Abu Dhabi on Wednesday afternoon at the invitation of the British Ambassador Patrick Moody.
A spokesperson for Special Olympics Gibraltar said: "They attended alongside athletes from Special Olympics Great Britain for a BBQ reception organised to honour the British teams taking part.
"As well as food and entertainment there were a number of sporting activities for them to try organised by Sport Hero Academy, a UAE based charity bringing sports to children with special needs.
"Those present also heard televised messages of support from notable sporting and TV stars such as Lord Coe and Wayne Rooney, and a letter of support was read out from Prince Harry. The Gibraltar athletes presented the ambassador with a Special Olympics Gibraltar coin which was produced last year to celebrate the 50th anniversary of Special Olympics International."


{fcomment}