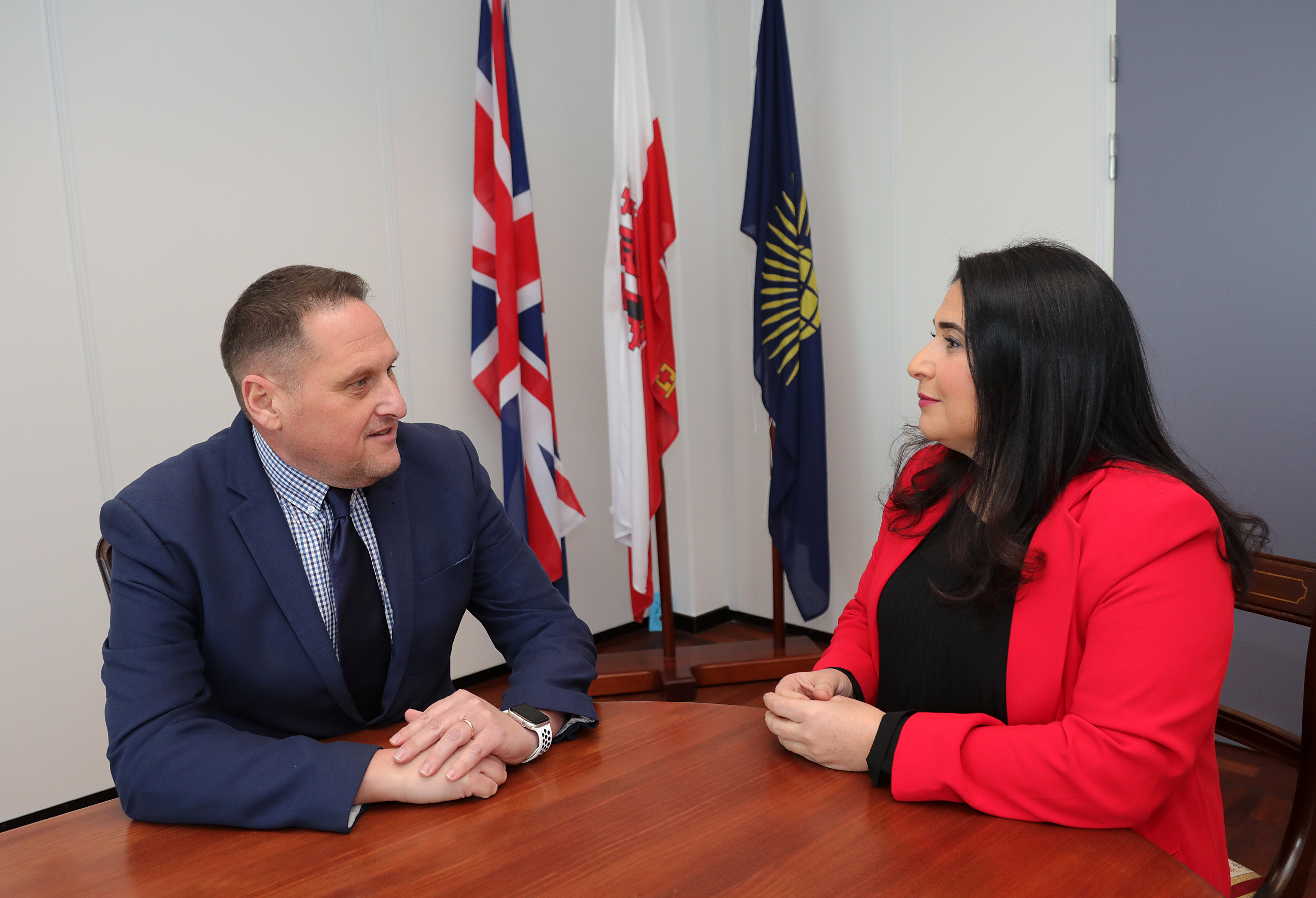 Data Protection Officer Appointed
The Minister with responsibility for Data Protection, Samantha Sacramento, has announced changes incorporated in the public sector throughout Government Departments, Agencies and Authorities in relation to data protection, including the roll out of an online training program for Government Departments. 
A statement from the Government follows below:
Following a restructure, Mr Michael Crome has taken on the position of Data Protection Officer from Mr Tito Garro who has undertaken these duties for over 4 years. Mr Garro has been instrumental in building the foundations for Data Protection in the public sector and will continue to deliver his legal expertise through the Gibraltar Law Offices' advisory team. 
MrCrome, who has recently been accredited as Data Protection Officer is now embarking on phase two of Governments Data Protection strategy with the introduction of a Public Sector Policy and new mandatory training for all Public Servants. Over 100 public servants have already undertaken this training since the start of the year and a systematic programme for continued training throughout the public sector has been established and over 1000 members of staff are already subscribed to undertake phase one of the training. Phase two will introduce a compliance program to ensure that the personal data we stored and processed is done so safely and legally. 
The Hon Samantha Sacramento MP, said "GDPR has become a foundation of our digital policy on which we are building other initiatives across the Public Sector. The processing of personal data should be designed to serve society and respect individuals' rights. Initiatives such as the Government Data Protection Policy for the Public Sector which we have just launched and the e learning training package contribute to setting up a framework for data access and using that is more clear and fair, giving individuals more control over their data and making more data available for use, including for the public good. I welcome Mr Crome to this role and thank Mr Garro for his sterling work in setting this up four years ago."