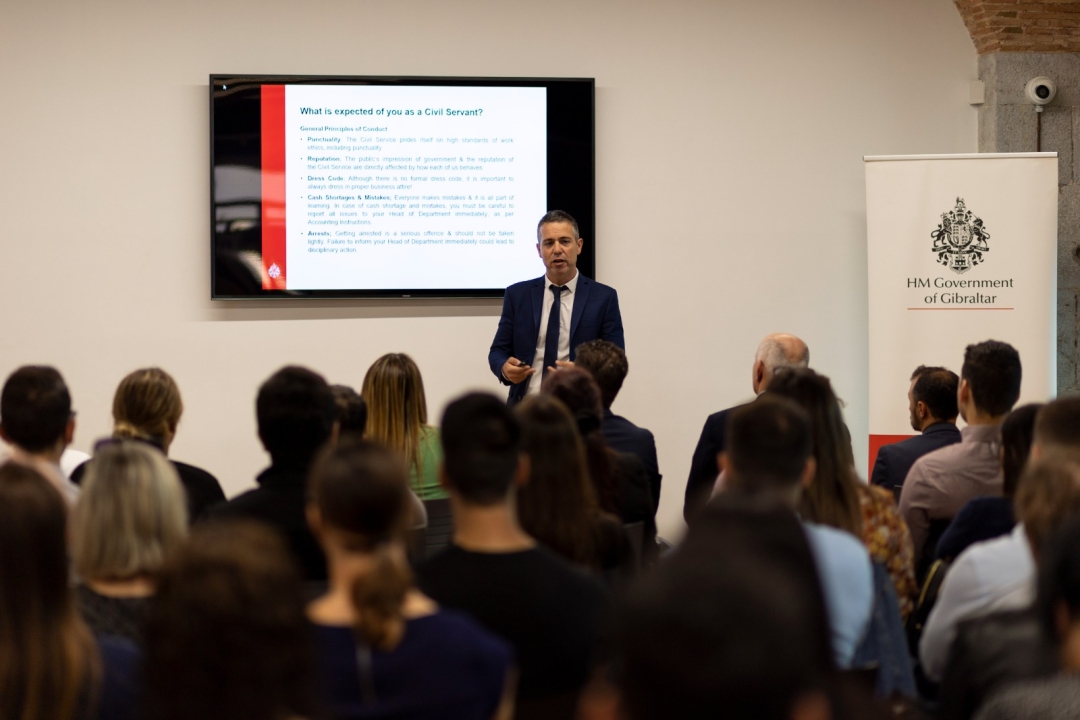 Introductory Presentation Delivered To Recent Entrants Of The Public Service
An Introduction to the Civil Service presentation has been delivered to the most recent entrants of the public service at the University of Gibraltar this week. 
A statement from the Government follows below:
Approximately 220 members currently occupying AA or GDC Grade 1 roles within the Public Service have attended the presentation over the course of two days. 
The purpose of the introduction was to give the individuals attending a better understanding of how the Civil Service works and provide them with a general overview and insight into the services available to them within the Public Service. 
The presentation was delivered by a number of senior members within the Public Service covering a variety of topics such as Well-being at the Workplace, Training & General Orders, Accounting Good Practices and IT & LD Cyber Security. 
The intention is to follow up this successful introductory presentation with further refresher presentations providing other grades within thePublic Service With important information relevant to their roles within the upcoming months.