Feb 12 - Local Artist's Successful Second Exhibition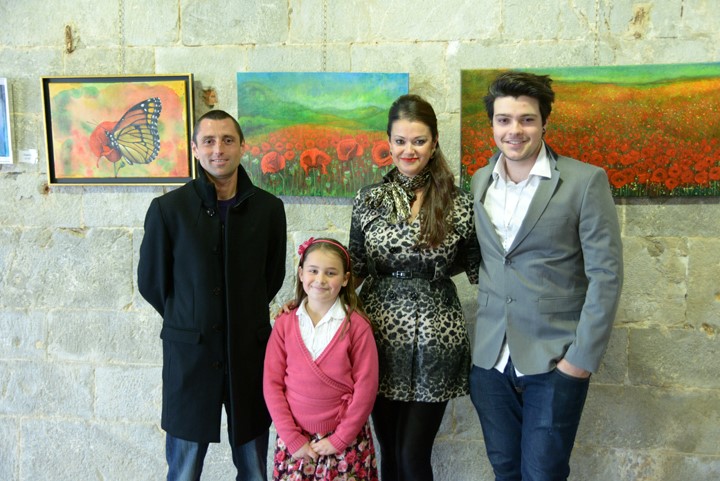 Yesterday evening, former Miss Gibraltar 1985 Gail Francis Tiron held an extremely successful launch for her second solo exhibition Day 11: Part 2, which featured works by local artist David Formica-Corsi, Gail's son Casey Azopardi Francis and budding young artist, 8 year old Emma Dalmedo.
Following her first exhibition Day 11, which propelled Gail into taking her artwork to a higher, more public level, she asked the Fine Arts Gallery whether they had a booking for her second exhibition. Coincidentally the gallery had an opening on the second anniversary of Day 11.
The exhibition incorporates a number of themes from the recent period of time that saw the end of the Mayan Calendar and new beginnings. The pieces reflect a 'regeneration of the appreciation of everything natural', as well a some apocalyptic scenes.
Gail's exhibition was attended by Culture Minister Steven Linares, and local artist Christian Hook as well as the Re-enactment Society.