Feb 25 - Dr. Giraldi Inquiry to Issue Public Invitation for Evidence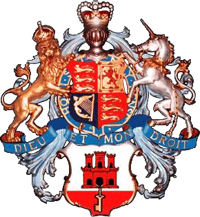 In December last year, an independent Inquiry was commissioned by the Government into Dr. Giraldi Home. The Terms of Reference of the Inquiry are to inquire into allegations of mismanagement, misconduct and malpractice (including abuse) at the Dr. Giraldi Home contained in witness statements intended to be relied on by Ms. Joanna Hernandez in connection with her claim of unfair dismissal by the Social Services Agency, as well as the conduct of the relevant authorities and agencies in response to, or otherwise in relation to, such allegations.
The investigation was commissioned following the unfair dismissal of Ms. Joanna Hernandez, a former Manager of the home. In support of her claim, Ms. Hernandez filed a number of witness statements that contained various allegations critical of the operation of the Dr Giraldi Home and of the conduct of certain members of staff towards service users and other members of staff.
The Inquiry is set to issue a public invitation to individuals and organization to submit representations and evidence relevant to the inquiry's work. A statement issued by the Secretary of the inquiry this morning insisted that the invitation will be made by public notice, that will explain in detail the nature and scope of the matters on which the Inquiry wishes to hear from the public, together with the procedure by which, and the time within which, representations and evidence relating to such matters may be submitted.
The Inquiry has contacted a number of individuals to provide evidence and assistance. A large volume of documentary material has also been provided and is currently being examined.
The statement added that the Inquiry aims to hold a substantive hearing or hearings later this year.   In the meantime, it expects to hold at least one short preliminary hearing to deal with procedural and administrative matters. A number of further updates will be provided by the Inquiry, in order to keep the public informed on its progress.