Mar 01 - Easter Holiday Lifeguard Training Course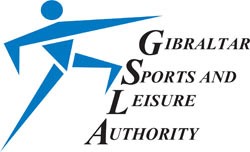 The Gibraltar Sports & Leisure Authority is organising GSLA Pool and Outdoor Lido Lifeguard Training Course over the Easter holiday period.
All those wishing to undertake the training will have to successfully complete a water competency test before being accepted onto the training course.
The water competency tests will be held week beginning 18th March. The actual training course will be held Monday to Thursday 25th to 28th March and Tuesday and Wednesday 2nd and 3rd April. The Lifeguard Training course is a 40 hour course and candidates must commit to completing all modules.
Candidates must be 16 and over to apply for the training course, however, should the course be oversubscribed, priority will be given to those over the age of 18. If demand for the course is high the GSLA will look to organise a second course before the summer season.
The training, once successfully completed, will meet the minimum requirement for candidates to apply for the post of Seasonal lifeguard at the GSLA Pools and outdoor lido area.
Applications forms can be obtained from Gibraltar Sports Development & Training Unit, Bayside Sports Centre or by e-mail This email address is being protected from spambots. You need JavaScript enabled to view it. Deadline for applications Friday 8th March.