Mar 28 - Intense Macaque Monitoring Programme Funded by National Geographic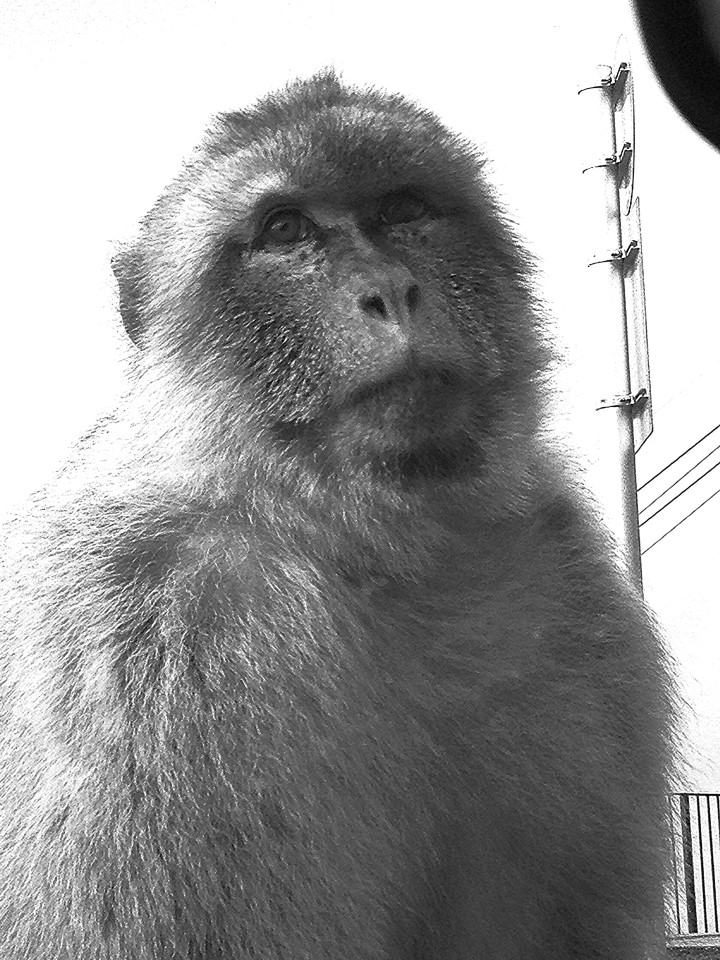 A team led by Professor Agustin Fuentes, Professor of Anthropology at Notre Dame University in Indiana, USA, and Dr Lisa Jones-Engel, of the National Primate Research Center, University of Washington, will together with the Gibraltar Macaque teams from the Ornithological & Natural History Society and the Veterinary Clinic, be working intensely on the Barbary macaques over Easter. The team will step up the current monitoring programme of research in order to help reduce the impact of the monkeys on built up areas of Gibraltar.
Up to 30 macaques will be trapped under scientific research licenses. Up to 21 of these (approximately 10% of the population) will have samples taken for health and physiological tests. This will serve to review the health status of the animals.
Three individual macaques will have High Definition cameras attached to them, part of the internationally acclaimed National Geographic crittercam project. This work will be funded by National Geographic who will also be in Gibraltar to cover the initiative.
In addition, GPS tracking collars will be attached to another 6 individuals. This will allow remote tracking of their movements for several months, which will be downloaded onto a computer programme.
Macaques will be held for no longer than 2-3 hours and they will be monitored for 2-3 days post-trapping. The three HD cameras will be removed after 48 hours via automatic drop-off mechanisms and the GPS collars will drop off after 4to 6 month periods
This project, and its methods, have been vetted and approved by the University of Notre Dame Animal Care and Use Committee (ND-IACUC) and Office of Research and is supported by the National Geographic Waitt Fund and the University of Notre Dame.
As part of this initiative, and plans to increase local knowledge of the biology of our monkeys, there will be a public talk on the macaques on Wednesday 3rd April at 7pm at the Rock View Room of the O'Callaghan Eliott Hotel.
Commenting on the matter Minister for the Environment, Dr. Cortes noted, 'the information they will gather is vital, and we are using top of the range monitoring equipment. We must remember that our macaques are an important resource. This work will help us understand them better, which will in turn help us to reduce the nuisance factor. Once we have done this, we can start enjoying and being proud of them once again.'