Feb 05 - Hou Yifan Won't Defend World Champion Title in 2015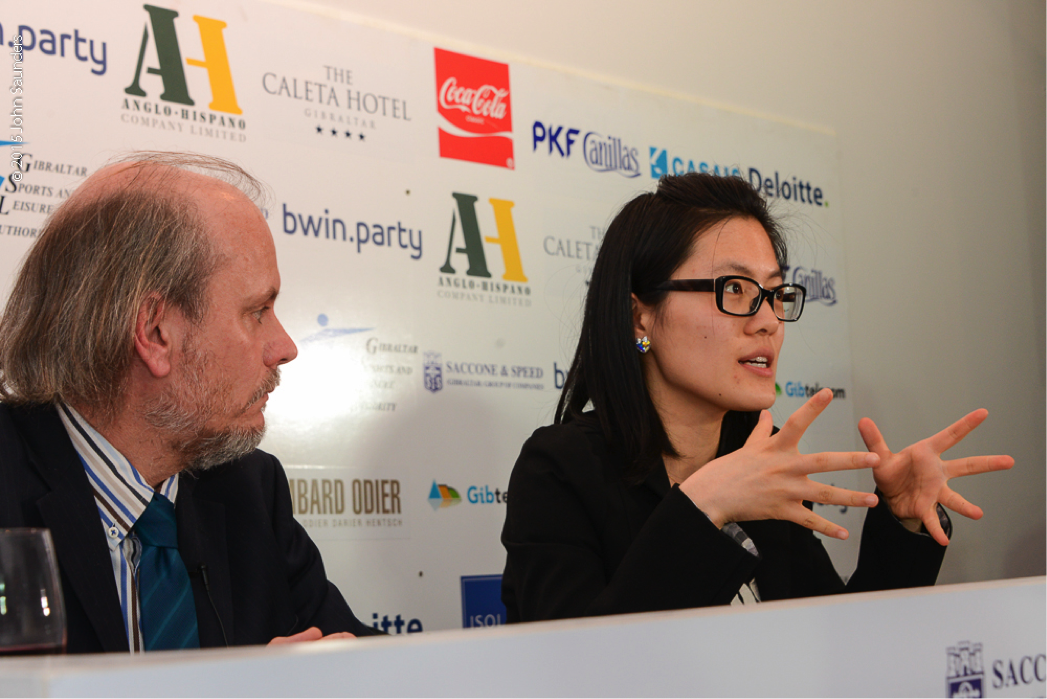 Another Tradewise Chess Festival Master Class was presented by women's world champion, Chinese 20 year old Hou Yifan who revealed details of her plans for 2015.
Hou explained that she would not defend her world title in March this year during a knock event in Sochi Russia where the Women's World Championship will be held next month, as she has a prior commitment at a chess tournament in Hawaii.
 She also spoke of her aim to increase her rating, with her first time playing in North America. The masterclass further saw Hou discuss her match from Round 7 against compatriot Yu Yangyi, which ended in a fighting draw.
During her interview with Stuart Conquest Hou Yifan spoke on several issues including giving an insight of her hometown in China; describing it as living in a 'chess town'.
Her masterclass followed a six-hour match that resulted in a draw against Pete Svidler.
loadposition googleads}