Oct 03 - Gibraltar Rugby To Play Israel In Netyana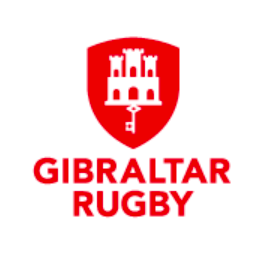 Following the end of season tour to the Middle East in April, Gibraltar Rugby have announced their first international friendly of the 2018/2019 season.
On the 10th of October, 30km north of Tel Aviv at the Wingate Institute of Sport, Netyana, the team from the Rock will face Israel in a return fixture that has been on the cards since Israel toured to Gibraltar in February 2014. Entry to the match is free of charge and kick-off is at 19.30 (IDT), 18:30 in Gibraltar.
Timed to coincide with Gibrael's Gibraltar Day 2018 (http://www.gibrael.org/gibraltar-day-in-tlv-2018/), the trip will take place alongside a number of business events in Tel Aviv, helping to strengthen ties between the two historically-linked jurisdictions.

The touring squad of 22 players plus staff departing for Israel on the 8th of October are:
1 Nicholas Ramagge
2 Aidan Beazley
3 Chris Lugnani
4 Luke Payas
5 Oscar Cruz
6 Will Collin
7 Marc Waller
8 Matt Jones
9 Mike Massey
10 Mike Milward
11 Joey Galloway
12 Xavi Bottino
13 James Savignon
14 Jack Milton
15 Alexander Cruz
16 Sam Julian
17 Matt Isola
18 Harvey Armstrong
19 Elliot Stone
20 Jamie Stone
21 Jonny Reyes
22 Tom Lovelace
The tour has been made possible via generous sponsorship from both Patricia Darch Interiors (https://www.patriciadarch.com/) and Rockolo (http://www.rockolo.gi/) who are jointly named as Tour Sponsors and have interests with the Tel Aviv conference.

Danny Hook from Rokolo said: "It's an honour to be supporting Gibraltar Rugby and celebrating Gibraltar day in Tel Aviv. Rockolo wishes the Rugby Team and all participants involved the best of luck. I am sure it will be a very successful event and look forward to taking part and watching the game live in Tel Aviv."

Patrícia Darch said: "We are very excited to be a sponsor of the Gibraltar Rugby Team, especially on this very symbolic trip to Tel-Aviv; the kick off of the team's 2018/2019 season and the fabulous opportunity to strengthen business ties with Israel through the magnificent work carried out by the Gibrael Organisation. I can only wish both of these ventures a very successful outcome."  

Chad Thomson, General Secretary of Gibraltar Rugby said of the upcoming trip: "It's an honour to be invited out to Tel Aviv to finally put a return fixture against Israel in the books. Rugby in Gibraltar has gone from strength to strength despite the challenges with access to appropriate facilities on the Rock. Preparations for this game have been below standard and so the move to Europa Point cannot come soon enough. Gibraltar Rugby has developed in part to its strong partner network and despite setbacks has improved on the field over the past four years since narrowly beating them at home, so it will be telling on our progress to play them again."
{fcomment}