Jan 22 - Two Musicians Receive Michael Danino Award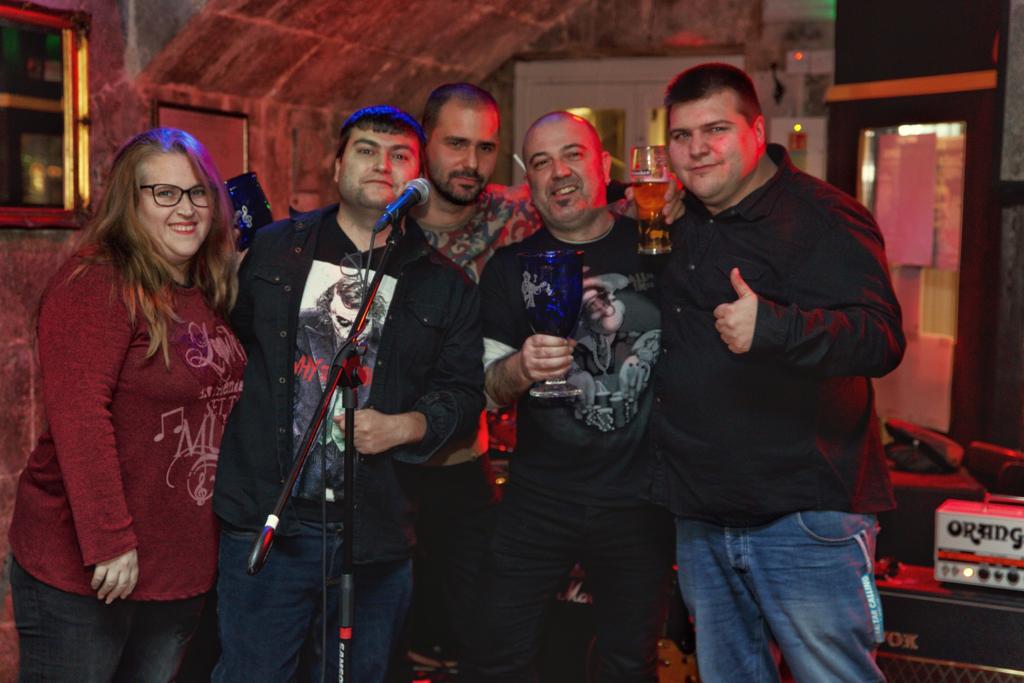 For the first time ever the Michael Danino Award was presented to two musicians as they both received the same number of votes.
This year's recipients were Mark Muscat from Crimson Clover and Adrian Pisarello. Mark went on to mention that this award was to be shared with the rest of his band: Martin Winterstein Smith, Marco Pinisi and Jonathan Crowther. 
The Gibraltar Live Music Society would like to thank The Hunter Group for sponsoring the trophies and Gibraltar Crystal for designing them. 
Pictured from left to right are GLMS Secretary Karinda Durante, GLMS President David J Díaz, Mark Muscat, Adrian Pisarello and GLMS Vice President Ernest Diaz. 
Photo credit: Mark Galliano Photography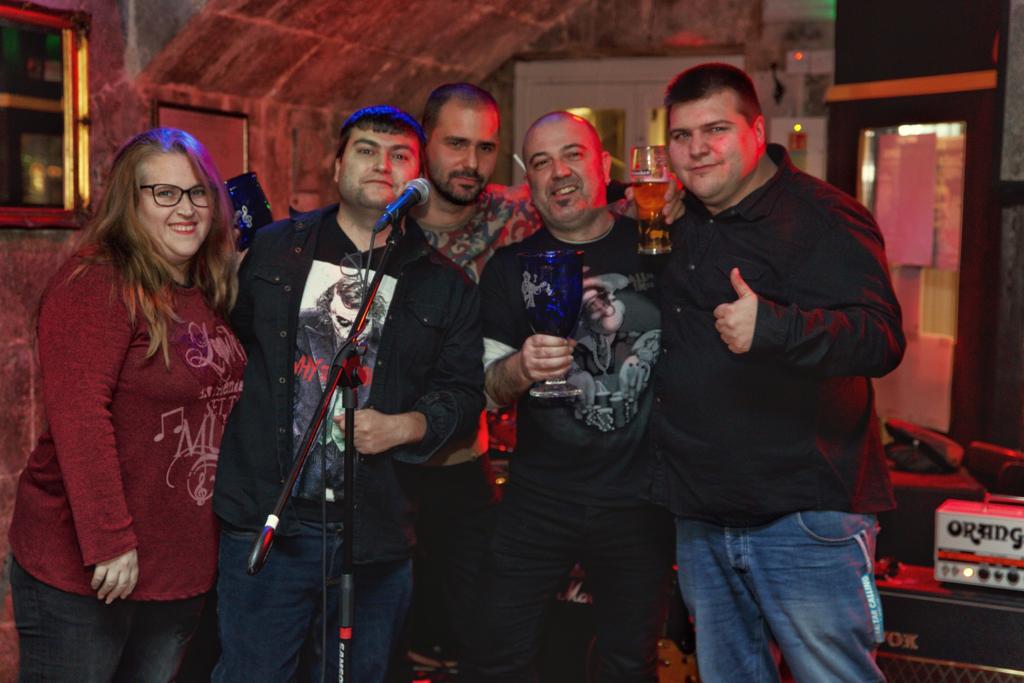 {fcomment}