Mar 18 - La Linea Mayor Pays Picardo Another Visit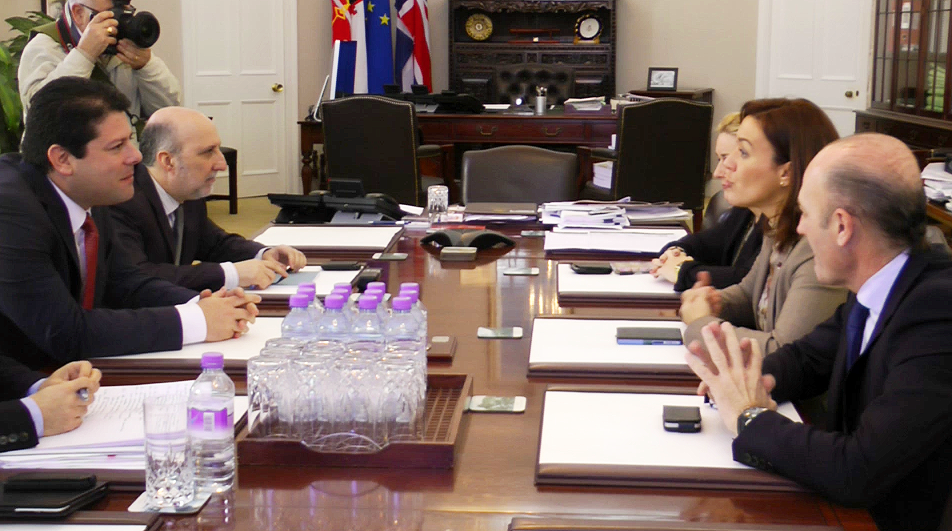 The Mayoress of La Linea, Gemma Araujo paid a visit to No 6 Convent Place this morning to continue her series of regular meetings with the Chief Minister, the Hon Fabian Picardo and Deputy Chief Minister, Dr Joseph Garcia. Mrs Araujo was accompanied by Councillors Asuncion Barranco and Angel Villar.
Both sides reviewed the latest developments in cross-border relations and discussed ways of improving co-operation, including projects of mutual interest. A number of business initiatives were looked at, together with potential investment projects with a view to increasing job opportunities.
Both sides expressed their concern at continuing frontier delays, which affected the interests of the majority of the populations in Gibraltar and the Campo area.
Mrs Araujo raised and was briefed on progress in respect of matters arising from the report of experts on fishing in BGTW.