Jun 12 - Samantha Sacramento Stands in as Chief Minister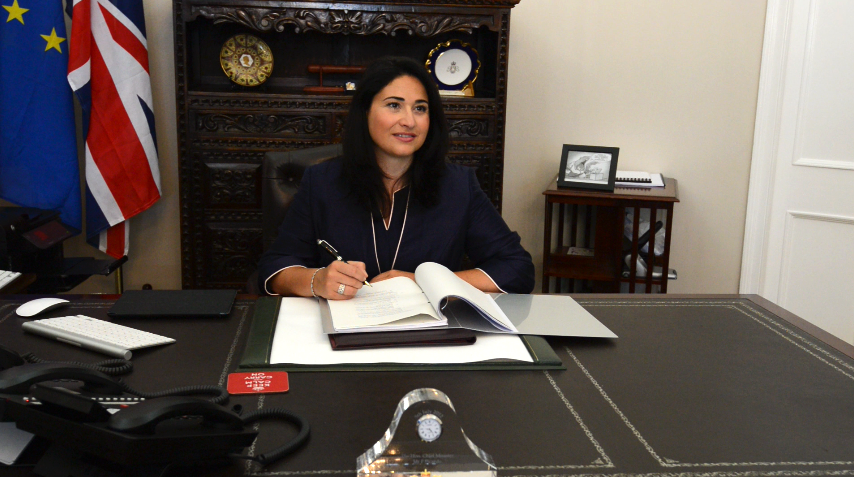 Standing in as Chief Minister whilst Fabian Picardo and Dr. Joseph Garcia address the UN Delegation of 24 in New York this week, Minister for Equality and Social Services Samantha Sacramento this morning arrived at No.6 Convent Place, where she will work from until the Chief Minister returns on Thursday.
Commenting to YGTV on how she feels about being appointed acting Chief Minister, Minister Sacramento explained that it is 'an absolute privilege to be able to have this experience'. Speaking on how she felt when she was asked to take on the task, Minister Sacramento added, 'it was a very humbling moment when we discussed it.'
The Minister explained that this challenge sends a strong message to other women who wish to get involved in politics locally. She noted that if the comments on social media are anything to go by, 'it certainly raises awareness of doors that can be opened for women.' Minister Sacramento insisted that it doesn't matter whether a person is a man or a woman, but this appointment certainly does get women thinking about aspirations.
Speaking on whether she thought Gibraltar may see a permanent female Chief Minister within the next 20 years, Minister Sacramento stated that it is definitely a possibility. She added, 'what we want to make sure is that the doors to any women who want to consider this as a possibility are not closed.'