Dec 06 - Airport Fire And Rescue Service Firefighters Attend Service Technicians' Course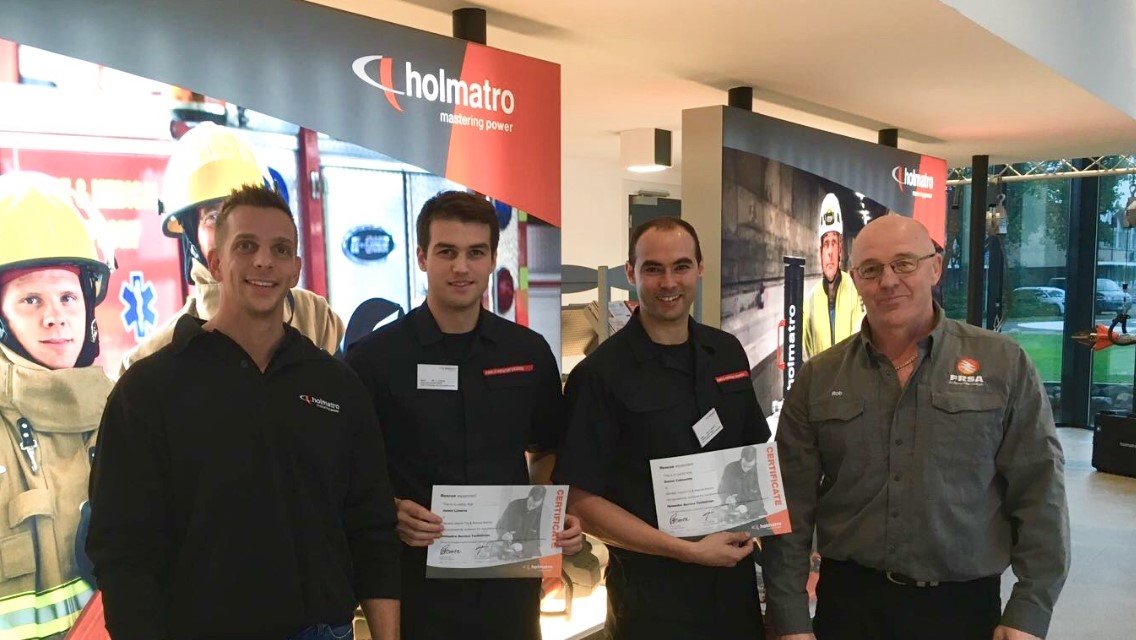 Two Firefighters from the Airport Fire and Rescue Service have successfully completed the Holmatro Service Technicians' course at the Holmatro World Headquarters Training Centre in Raamsdonksveer, The Netherlands.
Holmatro is a market leader in hydraulic equipment used for rescue operations, providing tools with high hydraulic forces in a practical, controlled and safe manner, even when used in the most unfavourable conditions.
The AFRS has purchased hydraulic rescue tools from Holmatro to replace their existing equipment, thereby providing them with top quality tools to perform their tasks in the most effective and safe manner possible. Additionally, this will also now enable full interoperability with GFRS equipment.
To ensure the reliability, good condition and proper maintenance of these specialist tools Firefighters Daniel Cabezutto and Jamie Linares are now qualified as Holmatro Service Technicians.
During their course they were able to develop the skill sets that will allow them to undertake the dealer's specified testing and maintenance schedule with full adherence to the required quality standards. This will ensure the safety and effectiveness of the rescue equipment and that of its operators when put into operational use in any eventuality.