Aug 10 - Benjamin Hassan Donates Painting To GDP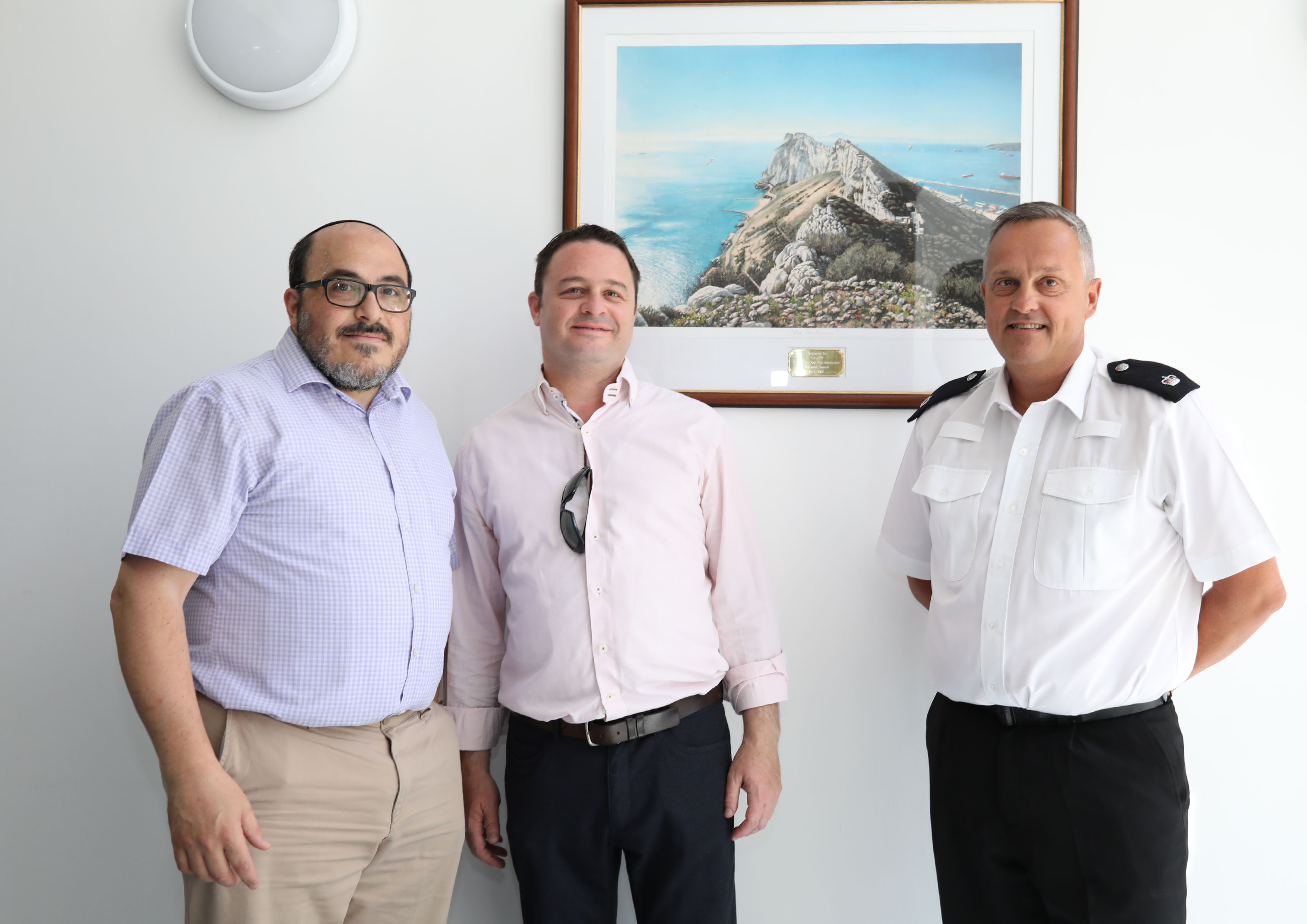 Local Artist Benjamin Hassan recently visited the Gibraltar Defence Police (GDP) Headquarters and presented GDP officers with a print of one of his painting as a thank you for their support in relation to his forthcoming exhibition.
In preparation of an exhibition of his work at Space 92 in Irish Town in October this year, Benjamin wanted to do some "Scapes" paintings from different vantage points in Gibraltar that most people never see.
A spokesperson said: "After contacting The Convent to get permission to access areas of the Upper Rock, he was put in contact with Inspector Mahesh Chellaram from the Gibraltar Defence Police. PC Dave Brakes was then tasked with accompanying Benjamin and his photographer, Steven Gross around the Rock, where they spent several hours covering various areas from Spy Glass to Rock Gun. They also spent some time at the airfield in order to capture different light variations at sunset on the Rock."

The print donated was from a photo taken from Rock Gun.