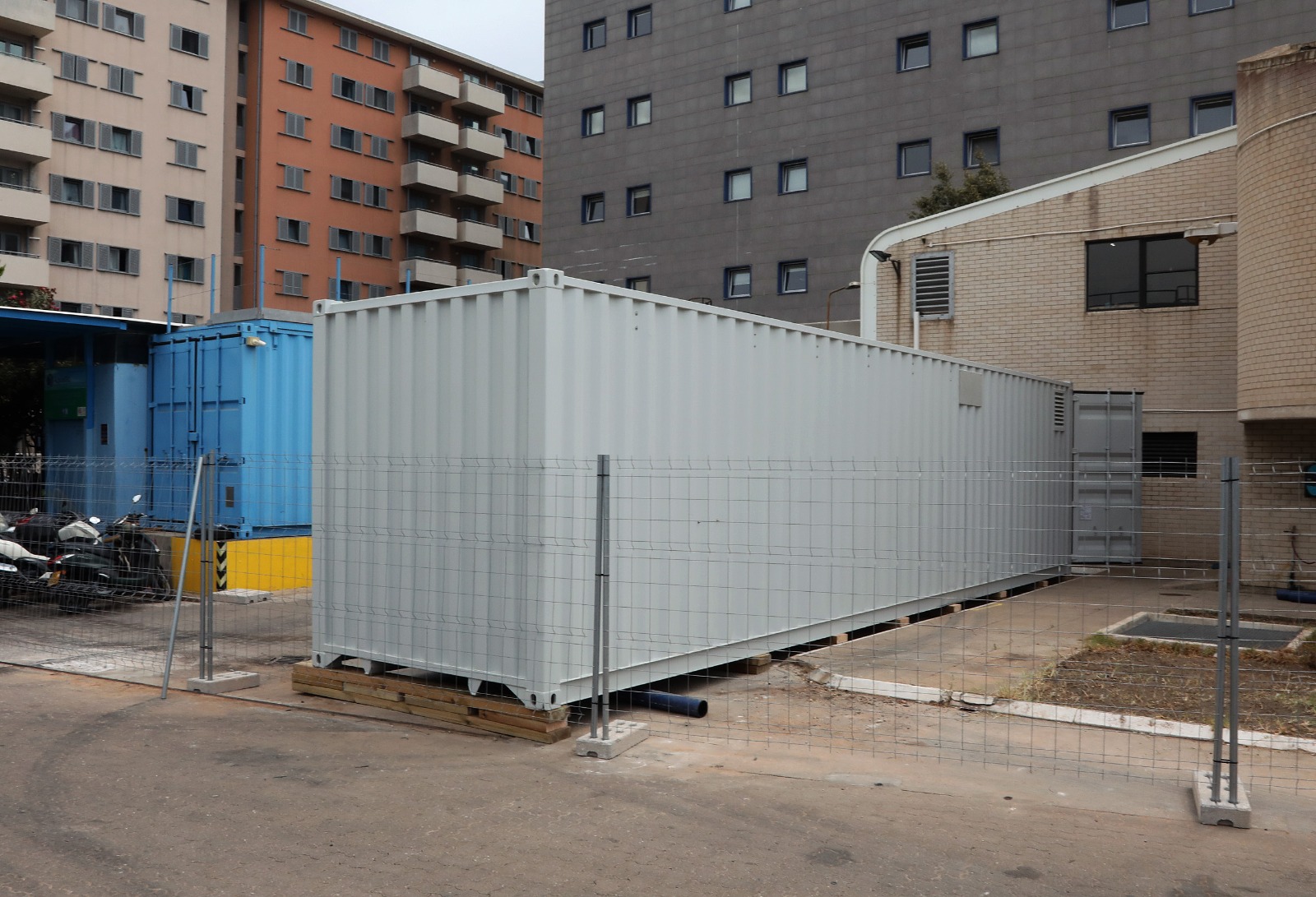 Arrival of Reverse Osmosis Plant
AquaGib has announced the arrival of a new temporary reverse osmosis (RO) plant in Gibraltar. The RO plant was delivered by land from Italy in partnership with Balaena, the new owners of Gibdock who came forward and offered their immediate support in using their extensive logistics network to assist Gibraltar in its time of need.
A statement continued: "This temporary plant will allow us to continue building stock levels at the Waterworks reservoirs at a faster rate than we were previously able and will provide additional resilience of supply. At this time of the year when consumption is so high, recovery from the impact on stock levels following the fire at Powers Drive would be slow, so AquaGib have moved quickly with Balaena to add production capacity to speed up the recovery period.

"The RO plant is able to produce 1 million litres of potable water a day, which will release a considerable amount of pressure from the current four RO units in the Governor's Cottage site, which have been working at 100% capacity since Friday 5th August. This RO has been rented on a temporary basis and will provide additional capacity until the new permanent RO is installed later this year as was planned prior to this issue arising."

Managing Director of AquaGib, Paul Singleton, said: "A lot of work has been done by our personnel to procure the new RO plant from Italy and prepare our site to be able to integrate it into our system. I am most grateful to the team at Balaena for coming forward to Government and offering their support. The work completed by the team is impressive in such a short period of time. It is still important to be sensible in our water consumption whilst we continue to build up stock, but this RO plant gives us an extra security with the additional capacity being produced whilst we build our stock levels".