Feb 21 - Westside Student Awarded for Highest GCSE Grade in Europe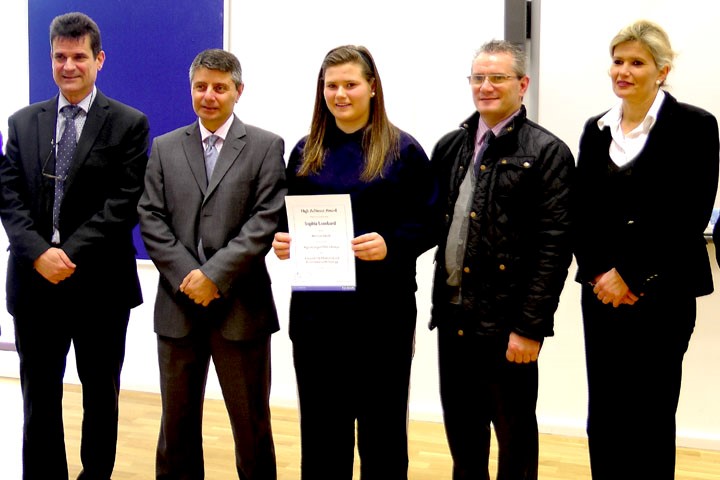 This afternoon, Westside Sixth form student, Sophia Lombard was awarded a certificate from examining board EDEXCEL for achieving the highest grade in Europe for her ICT GCSE.
Speaking to YGTV, Sofia noted that she studied for her ICT exam in the same way that she studied for her other subjects. She added that she did find the subject easier than others and was hoping to pursue Computer Science at University in two years.
Education Minister, Gilbert Licudi, who presented Sofia with the award, noted that it was an outstanding achievement that Sofia, her parents and the school should be very proud of.
Also in attendance of the presentation was Sophia's parents, Education Director Mr. Joey Britto, Headmaster of Westside School, Dr. George Garcia and Sofia's GCSE ICT teacher, Mr. Ian Russo.
The Minister noted that just recently, the Ministry and Department of Education were looking to expand the subject in Gibraltar, as it is proving to have a massive impact in business.
Mr. Russo added that interest in the subject had risen notably over the past few years, with GCSE ICT classes rising from approximately 40 students, to over 70, this year. The school's resources have also improved with a new ICT suite.