Feb 27 - Botanical Gardens Educates Youngsters on Nature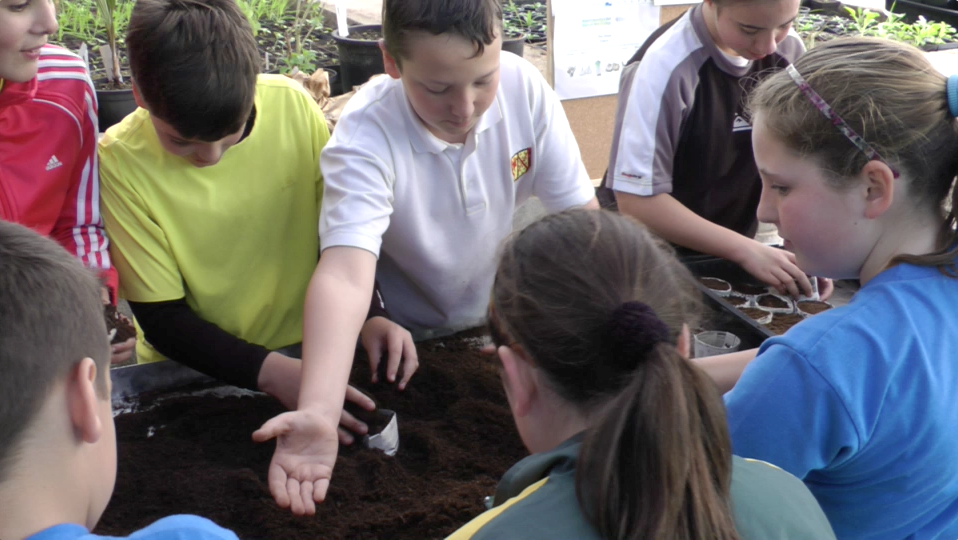 Yesterday afternoon the Gibraltar Botanical Gardens officially launched their Natural Learning Centre which, for a number of weeks now, has centered around educating young school children on 'all sorts of matters relating to our environment'.
The scheme, the brainchild of Botanical Gardens staff member Chris Guilder has received an enormous amount of positive feedback from the youngsters involved, as well as parents. So much so that a waiting list has been compiled for other children who want to partake in the scheme. The children currently involved with the Learning Centre are aged 11 and attend Bishop Fitzgerald School.
The scheme has so far seen the children create their own biodegradable newspaper plant pots, and grow their own fruit and vegetables, including peas, garlic onions and tomatoes. Next week the youngsters will plant their vegetables with the intention of holding a big picnic in the Gardens, at the end of the scheme, in June.
The next few months will also see the children build a scarecrow to protect their plants. They will also plant further fruits, including strawberries, in time for Summer.
Director of the Gardens, Dr. Keith Bensusan noted that the project had been sponsored by local companies William Hill and Etruvian. He explained that the Gardens hope to involve other schools in other projects following the completion if this first scheme. Dr. Bensusan added that the scheme helped educate the children on gardening and the natural environment, as well as where their food comes from.
Minister for the Environment, and former Director of the Gardens, Dr. John Cortes was invited to officially open the Centre. He explained that coming back to something like this was always emotional. He added that one of his former dreams was to have an education centre like this at the Gardens and he was very pleased that it had been done. Dr. Cortes noted that as Gibraltar develops its green conscience, which he is working very hard to try and do, having children involve din this kind of thing is an absolutely fundamental principal.
The opening also saw Minister Cortes hand out a number of prizes to school children who had been involved in designing and creating art work to be placed around the centre.