Mar 05 - Gibraltar Regiment Potential Officers Weekend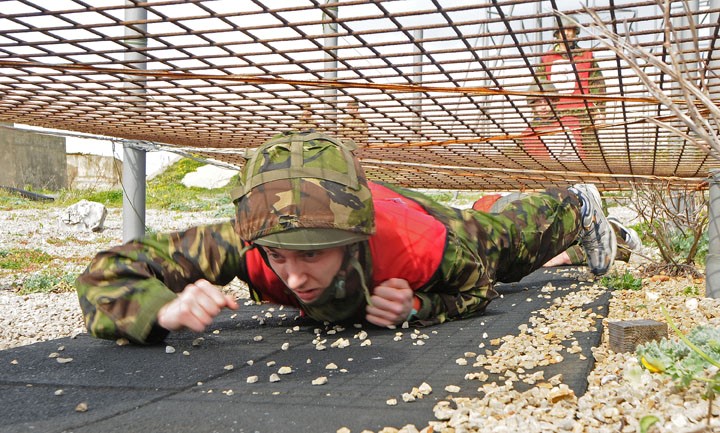 Saturday morning saw 12 aspiring Gibraltar Regiment Officers take the chance to experience first hand, the trials that they would come across were they to join the Regiment as an Officer.
The weekend was crammed with activities aimed at giving a snapshot of life as an Officer in the RG including intelligence tests, personal presentations, command tasks, fitness tests and a taste of Regimental life at a formal Regimental Dinner.
The age range varied from 16 to 33 in the individuals that attended the weekend. Regiment Cadet Jaydan Pratts, aged 16 commented that he had always been interested in a career in the military and had recently been researching the qualifications required to become an Officer. He added that he wanted to further his education and was hoping to take a psychology degree.
Matthew Coulthard, aged 33 has been in the TA for a year and wants to look at becoming a TA officer before the cut off age limit of 34. He noted, 'It's been a burning desire of mine to become an officer and I suppose this is the last chance for me before I pass the upper age limit.'
The last time the Regiment held a Potential Officers Weekend was in 1999 when Major David King was one of potential officers attending the weekend. He was a 21 year old graduate at the time and he noted how the content hasn't really changed much since then because it still very much fits its purpose. Talking about how the weekend was going he explained, 'some of our first impressions have been overturned and we have been able to quickly assess individuals performance through last nights presentations and the command tasks, we see this weekend as a look at life, a chance for them to look at us and for us to assess their potential.'