Mar 07 - ESG Concerned Over Nuffield Pool Tourist Site Tender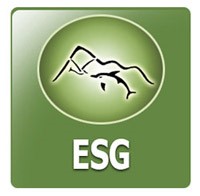 The Environmental Safety Group has today noted their surprise at the release of the Government tender for the development of a tourist and leisure site at Nuffield Pool.
The group insists that there was no mention of hotels or developments in this area; in the GSLP/ Liberal manifesto. Instead it stated that the Pool would be made available to the local community once it was handed back to the Gibraltar Government by the MoD
The ESG adds that it would support beautification, replanting and general tidy-up of the area as well as see another GSLP manifesto commitment come to life with the creation of an underwater marine park. Such an attraction and resource would enhance an already beautiful and natural zone which the group believes should be preserved and protected and not see major construction.
They claim that the area is a very special part of Rock that provides a welcome space for residents and visitors alike, to appreciate the special coastal environment in relative peace and quiet.
The Group hopes that more information will be released soon and that there will be public participation in deciding whether this project goes forward or not as has been the case with other special coastal sites like Rosia Bay; and that Government will follow its open policy to date by sharing plans for its major projects with the DPC.