Mar 14 - Senior Citizens Complete ICT Course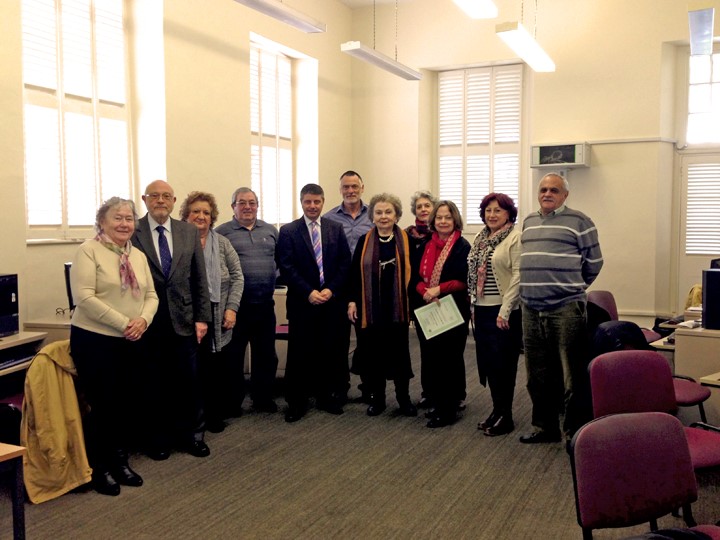 Minister for Education, Gilbert Licudi, presented ICT basic competency certificates to a group of Senior Citizens last Thursday after they had successfully completed a five week course on the basics of ICT, which included the World Wide Web and internet use, emailing and some standard office packages.
The Minister explained that these certificates showcased education as a lifelong learning process and showed that it was never too late to keep abreast of new technologies.
The awards formed part of the Government's commitment to provide opportunities for training across all levels and age ranges. The Minister also thanked Freddie Poggio for delivering the course.