Apr 04 - Main Street Power Cut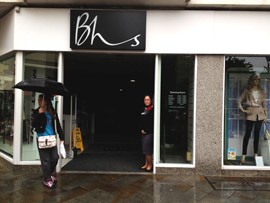 This morning at around 11am a power cut struck half of Main Street for approximately 40 minutes. The power returned at 11:30 before being cut once again for an hour and a half, meaning many Main Street businesses were unable to trade for over two hours.
Speaking to YGTV, Gib Elec explained that the issue was due to the high voltage electrical network fault that caused one of the breakers at Orange Distribution Bastion Centre to trip on an earth fault.
The fault was identified and isolated by GEA engineers and power was restored within an hour. Gib Elec apologised to all consumers for the inconvenience.