May 08 - Argus Insurance Opens New Doors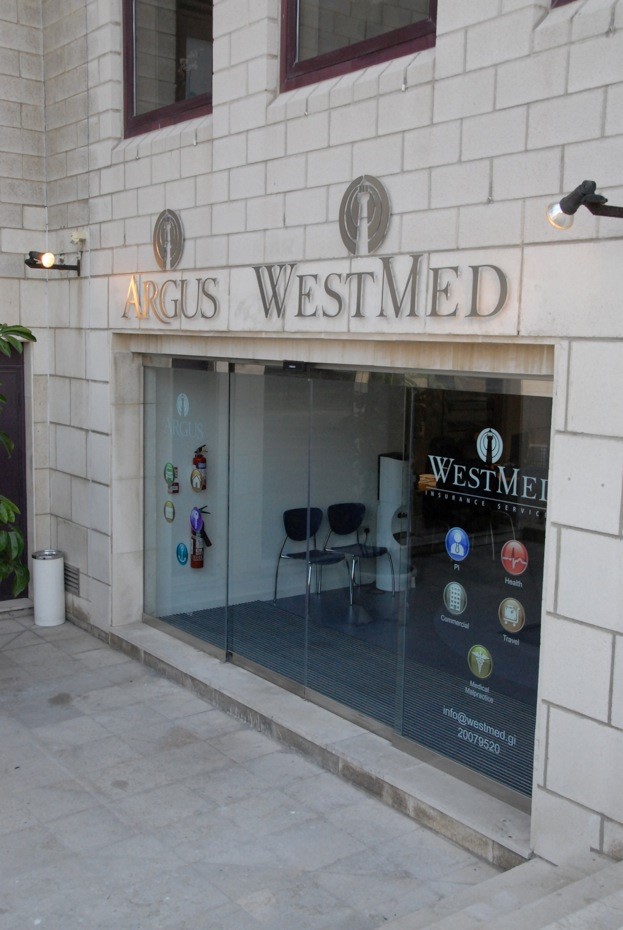 Argus Insurance has just completed the first phase of a two phase refurbishment programme of their offices in Regal House. Customers visiting the offices this week will have noticed that they have been redirected to the new and improved entrance on the corner of Queensway and Reclamation Road. This is all part of a major investment into a new and expanded office footprint, improved working environment for employees and an enhanced experience for visiting customers.
General Manager, Tyrone Montovio, commented, 'this is an exciting development for Argus and demonstrates our continued commitment to overall growth and to our customers and staff here in Gibraltar.'
The second phase of the refurbishment has already commenced and should be completed this Summer.