Nov 11 - Gibraltar Classic Vehicle Association Accepted Into FIVA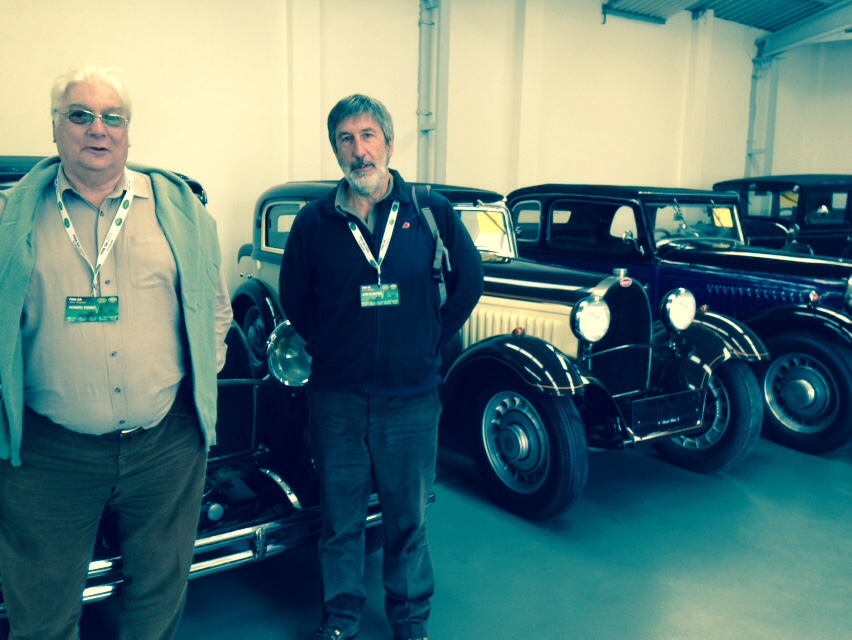 The Gibraltar Classic Vehicle Association (GCVA) has been accepted as a full member of FIVA (Fédération Internationale des Véhicules Anciens). Membership was ratified at the AGM held in Budapest, Hungary last weekend. The GCVA were represented at the FIVA AGM by Howard Danino, President of the GCVA and Vice-President John Alcantara.
FIVA is the world governing body for the global classic vehicle movement. It is the umbrella organisation that groups together national classic vehicle federations. Its purpose is to protect, preserve and promote the classic vehicle heritage in each country. It does this by lobbying national and supranational organisations such as the European Parliament to ensure that road transport legislation is compatible with the preservation and enjoyment of classic vehicles on public roads.
Members of the GCVA will now be able to register their vehicles with FIVA enabling them to participate in rallies and classic vehicle events organised by member national federations.
FIVA organises an annual World Rally to which members of the GCVA will be invited. In 2015 the World Rally will be in Switzerland, in 2016 in Slovakia and the Czech Republic and in 2016 in Poland. A spokesperson for the GCVA said that it is hoped that, at sometime in the not too distant future, Gibraltar will be able to host a World Rally which would be a massive draw for classic vehicle enthusiasts and tourists.
(Bottom pic shows Howard Danino (right) with Patrick Rollet (centre) and John Alcantara at the presentation of a commemorative plaque after Gibraltar was admitted to FIVA)