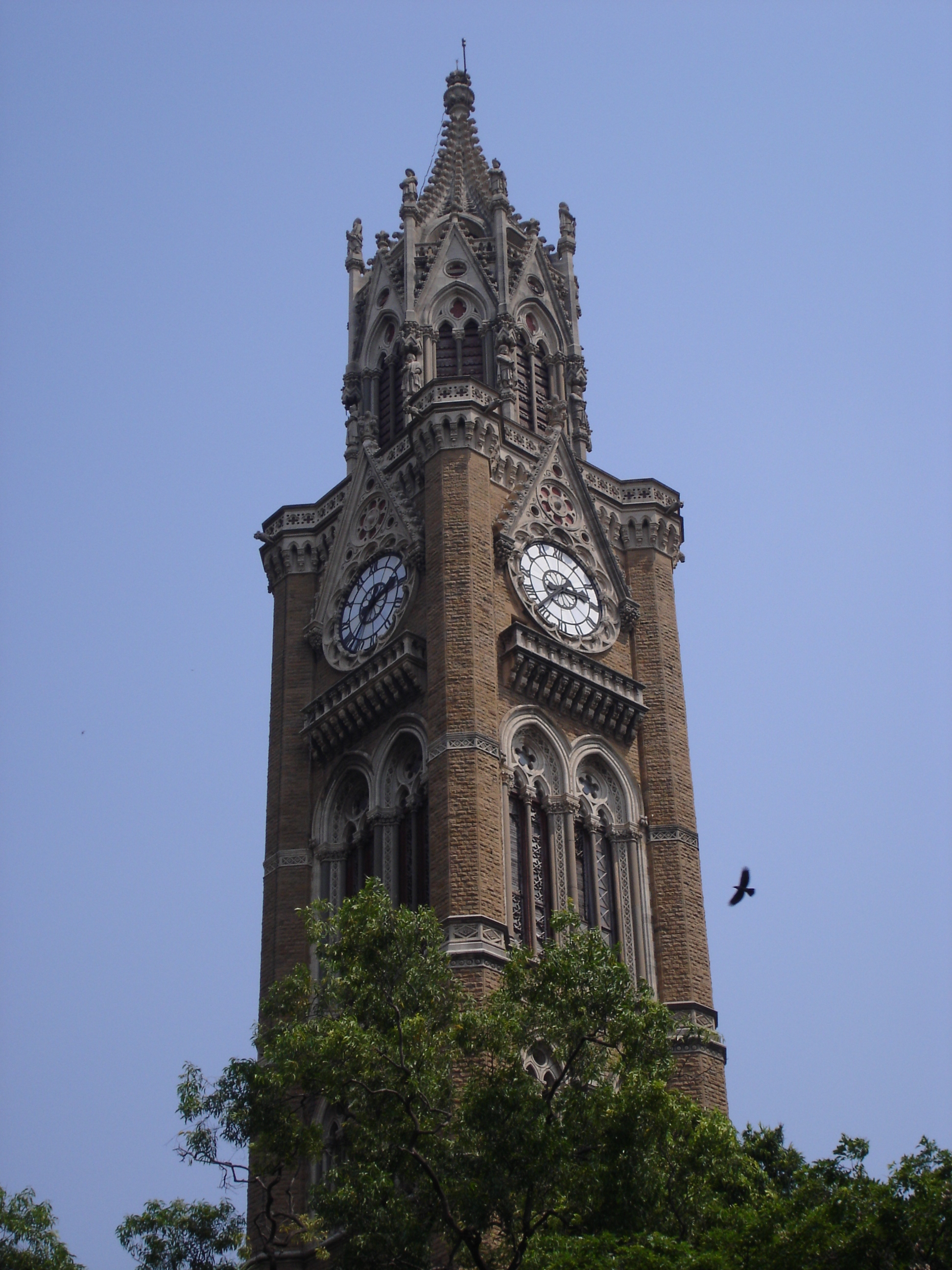 Unmourned And Unvisited - On The British Military Graves Of India
Mark Sanchez – who recently received the Cultural Ambassador award at the 2nd Gibraltar Cultural Awards – has been writing about Gibraltar for the last fifteen years. In this period he has published novels, short stories, historical fiction, travelogues, family memoirs, books of essays, as well as shorter pieces for a range of different publications. He also been invited to speak about his books at different European universities and has seen his work discussed and lectured about by European and American academics.  Very soon he will be publishing Gooseman, his fourth full-length novel and thirteenth book on a Gibraltar-related subject. As part of the build-up to Gooseman's release, we will be publishing a series of extracts from some of Mark's fiction and non-fiction books.  Today we are publishing an extract from Bombay Journal, an account of the three years Mark spent in India between 2005 and 2008:
 Unmourned And Unvisited - On The British Military Graves Of India
By M.G. Sanchez
I visited Saint Thomas's Anglican Cathedral this morning together with my friend Richard H----. His grandparents were married there in 1942, and he had been meaning to show me around the place for some time now. I have walked past the building on several occasions before and never found it particularly attractive. Almost entirely stripped of external ornamentation, it looks like an oversized version of the Portuguese Catholic churches in Goa – with none of their moss-covered 'old ruin' charm. It was initially constructed as a simple garrison church for the members of the East India Company, but in July 1837 it was elevated to the status of a cathedral. To reflect this rise in standing, a clocktower was added in 1838 and a large chancel in 1865 – the latter in a highly decorative neo-Gothic style which contrasts with the simplicity of the external design. When we arrived at Saint Thomas's today, the place was empty apart from ourselves and an elderly English couple. While we ambled up and down the aisles, one of the tourists tried to take a photograph of an old urn. A security guard – stick-thin and moustachioed – immediately came scuttling out of the shadows, asking them not to take any photographs. The most interesting thing about the inside of the building has to be the funerary memorials in the nave and chancel. Occupying a dominant position on the left-hand side of the chancel, for example, there is a monument to General Carnac, Clive's second-in-command at Plassey, the battle which historians generally regard as a critical turning point in the British conquest of India. In the main section of the nave there are two very different but equally interesting memorials: one to Lieutenant-Colonel John Campbell, who in 1783 prevented Tipu Sultan from overrunning the Karnatakan town of Mangalore; and one to the polar explorer Henry Robertson Bowers, who perished on the ill-fated 'Terra Nova' expedition of 1912. To these semi-famous cenotaphs should be added the countless tablets erected to the memory of ordinary British people who died while serving their country abroad. A captain who died of scarlet fever, aged twenty-four. A Scottish mother who passed away at thirty, leaving behind three young children. A subaltern called Roberts whose life was terminated by consumption. Seeing all these memorials reminded me in some ways of our own Anglican cathedral in Gibraltar, which, like all Anglican houses of worship, is full of monuments to those who died in the service of their country. The only difference is that here in Bombay the memorials don't feel alien and foreign like they do in Gibraltar; instead they feel evocative and moving. Why is it that the memorials in Saint Thomas's have this effect on me, but not those in Gibraltar? Could it be because, having endured my little share of tribulations in India, I can understand part of what these individuals must have gone through? Or is it simply because I feel more British here, where I have many British friends and strongly associate with the British expat community, than in Gibraltar, where, no matter how much I claim to be British, I will always be regarded as a 'Gibbo' by the servicemen and functionaries of the MOD establishment? I am not entirely sure. I still remember how, back in the seventies when I was growing up, the Holy Trinity Cathedral in Gibraltar was intimately associated with the resident battalion and the visiting members of the armed forces. Though its heavy wooden doors were permanently open to visitors, few Gibraltarians ever ventured inside. It wasn't that there was anyone in the building who would make you feel particularly unwelcome; there was just a perception among the local community that one didn't really 'belong' there....
Another thing which I found perturbing was just how young those who gave up their lives in defence of the British Empire actually were. This is one of those unpalatable historical truths that historians rarely talk about. In your mind's eye you somehow convince yourself that those engaged in imperial endeavour were stout, portly, mutton-chop whiskered individuals of advanced age, but the reality is that most who died for the Empire were absurdly young. When Emily Eden, sister to the Governor-General Lord Auckland, visited a British cemetery in Barrackpore in 1836, she wrote in her journal that she could 'not find one instance of death later than twenty-five.' Similarly, when another British traveller visited the Park Street Cemetery in Calcutta a few decades later, she grimly reflected 'that the greater number of those buried here are under five-and-twenty years of age.' Not for nothing, after all, was it said that British non-commissioned soldiers in the subcontinent had a 7.4% chance of dying before their first year in India was out!
But this is only half the story behind the graves and memorial tablets in places such as Saint Thomas's or the Cathedral of the Holy Trinity back home in Gibraltar. In her book Death in the Victorian Family, the modern scholar Patricia Jalland argues that dying 'in the colonies' was seen by the Victorians as one of the most horrible forms of passing away, comparable to being murdered or drowning at sea. First of all, dying abroad meant dying away from your family, without the comfort of having your nearest and dearest by your side. Emily Eden herself indirectly touched upon this idea when she noticed how 'all the monuments [in the Barrackpore cemetery] had been erected by brother officers or a circle of friends and never by relations.' 'By stranger's hands his dying eyes were closed,' she wrote, paraphrasing a line from Pope's 'Elegy to the Memory of an Unfortunate Lady.'
Accompanying this fear of dying in isolation was a second, perhaps more irrational fear: the fear of being interred in a poorly kept foreign cemetery. Emma Roberts, the author of Scene and characteristics of Hindostan who lost her sister to malaria at Cawnpore in 1831 and who was to die herself in Pune nine years later at the age of forty-six, invoked precisely this fear when she declared that cemeteries in India exhibit 'the most frightful features of a charnel-house, [with] dilapidated tombs, rank vegetation, and unburied bones whitening in the wind.' Even more worrying than all that, I suspect, was the thought of being buried in some desolate spot where your mortal remains would stay unmourned and unvisited for the rest of eternity:
It is always a melancholy spectacle, the last resting-place of a fellow-countryman in some remote nook of a foreign land, far from the dust of his forefathers – in a grave prepared by strangers, around which no mourners ever stood, and over which no friendly hand raised a tribute to the memory of the lamented dead. The wanderer's heart yearns at the sight. How soon may not such fate be his own?
Richard Burton, Goa, and the Blue Mountains; or, Six Months of Sick Leave (1851)