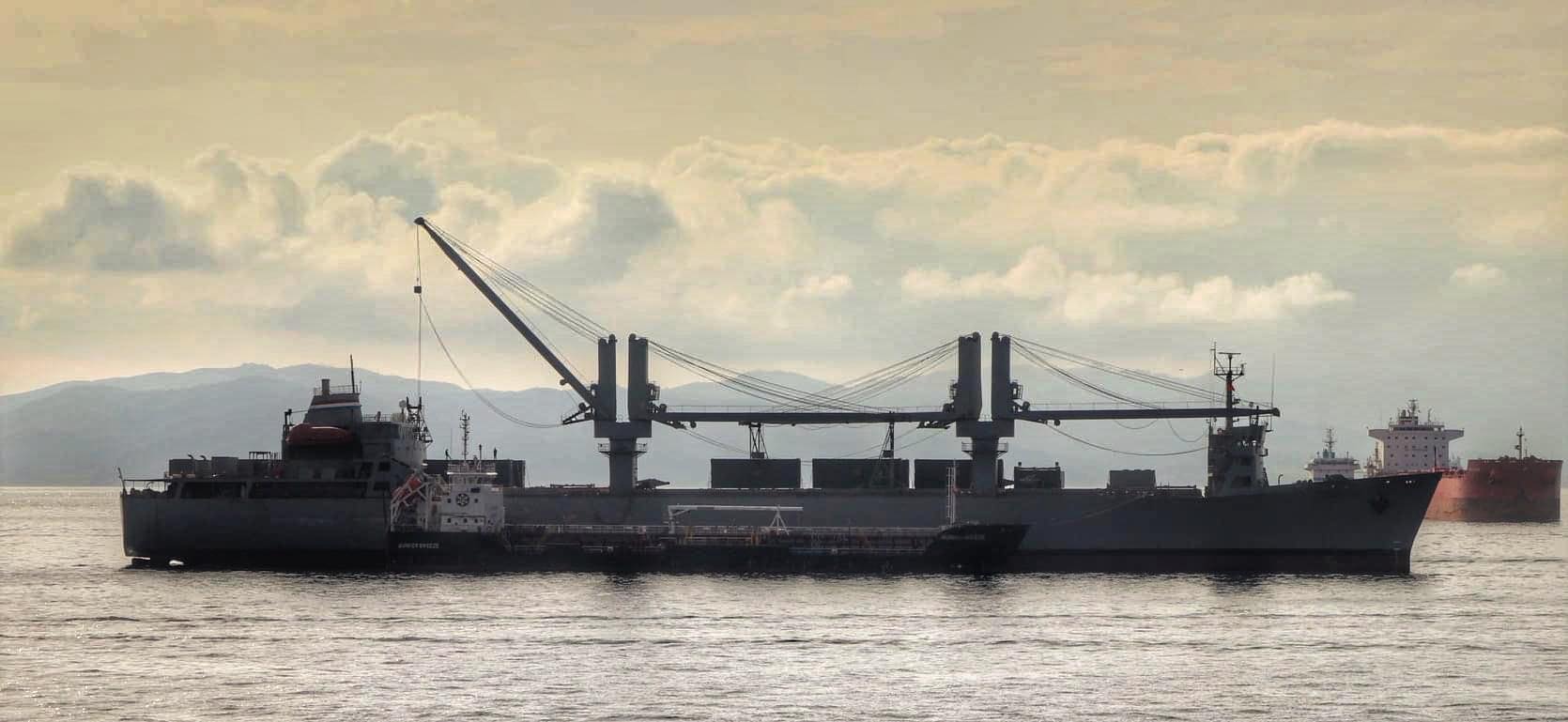 Military Movements Review - February
YGTV's article series continues - each month, David Sanchez will review military visits to the Rock. Drawing on his in-depth knowledge and photographic skills, the articles will provide readers with valuable background facts to the aircraft and vessels that pop into the Rock.
By David Sanchez
As the ravages of the COVID-19 pandemic thankfully began to ease during the month of February, a relatively quiet month for military movements was had. Once again however, it was to be the quality of the visits as opposed to the quantity which helped to make it an interesting and not altogether run of the mill period.
We only had three defence related visitors at sea but despite the recent dearth of warships calling at the Naval Base we had two old friends return, one of whom marks a much-welcomed reappearance of a type of vessel that has had a longer than usual absence from our shores.
On the second of February we welcomed the venerable Trafalgar-class nuclear powered attack submarine HMS Talent. The long serving 'T-boat' has given us many a visit in all decades of her service in the Royal Navy since her commissioning in May 1990 and it was good to see her back, more so as these boats will gradually be replaced by the newer Astute class submarines. The arrival of Talent marked the end of a period of practically a year since we had a visit by a Royal Navy nuclear submarine. A sad statistic considering our prime strategic location and our first-class facilities and track record for handling such vessels.
Two days later, on the 4th we were treated to the sight of another old friend from busier times. The United States Navy Ready Reserve Fleet crane ship Gopher State T-ACS-4 called in for bunkers off Rosia Bay whilst transiting into the Mediterranean. Like Talent, these vessels and her sister ships are no strangers to Gibraltar, often calling during the 1990s. Not so long ago we hosted the two other ships in her class, Flickertail State and Cornhusker State so it was a pleasure to add her to my tally of vessels photographed. It is one of those rare occasions where Gibraltar can say that we have had this entire class of vessel visit us within 4 years.
Our final visit also flew the stars and stripes and arrived on the 21st. The United States Department of Defense charter vehicles carrier Liberty Passion pulled in to North Mole to take aboard yet another large consignment of 4x4s, a now regular feature which is most welcome and makes up for the frustrating lack of United States Navy surface ship visits.
In the air it was more of the same once again with transport movements being the order of the day. Three A400s visited us during February with ZM403 bringing with her yet another vital consignment of 14,000 vaccines which were received with enormous gratitude.
ZM407 arrived on the 17th with ZM403 completing our A400 hat trick on the 22nd. The best was once again saved for last with the gargantuan C17A Globemaster III ZZ174 visiting on the 24th with yet more vaccine doses aboard. The inclement weather which seems to come with vaccine deliveries being no problem for the professionalism of the RAF pilots and their most impressive aircraft. With this arrival we can now observe that three types of RAF transport aircraft have now delivered these vaccines to the Rock. A monumental testament to the ever-increasing regard Gibraltar has for the Royal Air Force and their hard-working transport fleet. For many decades to come enthusiasts will regale younger generations of the time that they delivered this vital cargo to us. It is hoped this will inspire a new generation to take up the wonderful hobby of aviation spotting.
At the time of writing a substantial proportion of the population have been vaccinated and as case numbers continue to fall there is a cautious air of optimism. By adhering to the very sensible public health advice, we can hopefully put this difficult period behind us and look forward to brighter days and hopefully a return to a greater tempo of visits both in the air and at sea. February was therefore a decent month, despite the only setback being our Italian allies leaving us holding the baby and allowing themselves to fall victim to the usual external influences. The altogether highly predictable last minute cancellation of the visit by the aircraft carrier ITS Cavour left many feeling angry and veteran observers uttering "I told you so".  For my part I will say that this incident was only ever going to have one outcome. It isn't the first and won't be the last time, I predict. If I can end with a wish list it is simply this; whilst transport moves are vital and hugely welcomed, we long for something different in the air to break the trend! Be that as it may, I will keep a lens handy to see what the hopefully warmer weather brings us!