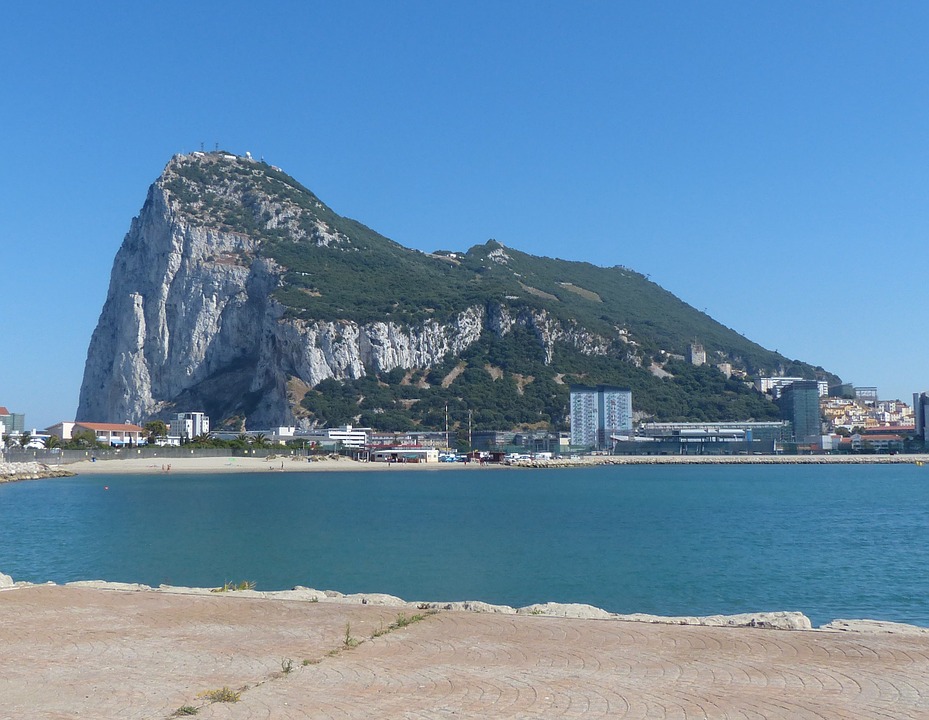 Atrish Sanchez - Personal Statement
By Atrish Sanchez
I issue the following statement independently from my capacity/involvement in any NGOs or Executive Committees of any political party. I do this in the hope that I will be afforded the same respect that I have today shown the Government and the people of Gibraltar in standing alone to answer against the unfounded and highly offensive official statements being issued which make reference to myself, either directly or indirectly. It is my sincere hope that this statement will be analysed on its own merit and substance and that the Government does not once again forget that I am also a person, a woman and most importantly, a mother.
There is absolutely no reason for an official government statement to have accused a hard-working NGO, such as The Special Needs Action Group, of being politically motivated in an attempt to highlight that I belong to the Executive Committee of the GSD. This is a huge disservice to the other 8 committee members of SNAG who give it their all out of pure vocation, day in and day out, as the GSLP/Liberal government is fully aware. These are individuals whom I am immensely proud to sit with in the committee of SNAG and who should be treated with far less disdain and far more respect by the GSLP/Liberal government when it issues their responses. It would do them well to remember that the work that SNAG does, along with many other NGOs, is completely voluntary and we spend numerous hours fundraising to fill in for the gap in services which the Government fails to provide all too often, sometimes involving large investments in government institutions! It would do the GSLP/Liberal government ministers well to remember that, aside from paying them handsomely, the people of Gibraltar elect them via the ballot box to represent them effectively - I cannot imagine that the good people of Gibraltar approve of the manner they have chosen to respond to our valid concerns! A little more reflection and a little less condescending contempt for hard working NGO committee members, and the people in our society who are in most need of your support and attention, would not have gone unnoticed.

It is, unfortunately, not the first time we have witnessed such contempt, derision and high handed condescension from the present Government - and it must end now. It is hugely insulting to all of those who we support and work with, and I cannot comprehend how the government could think that people would allow themselves to be so easily manipulated.

Suggesting that SNAG is politically motivated because one of its members happens to also sit on the executive committee of a political party (to which she was elected freely and democratically) is as hurtful as it is tragically hypocritical considering the 'origins' of so many in the GSLP, past and present - including its founder. Indeed, such hypocrisy may in fact warrant derision in itself, but I refuse to engage in that as I firmly believe in a much more positive, inclusive and constructive approach without being overly sensitive to criticism and raising of valid concerns.

It is, however, equally as distressing reading the Government's latest official response, where they state "those with political party interests are keen to exploit matters for their own ends." I appreciate that this may be the present Government's way of doing things, but I can assure the GSLP/Liberal government and any other detractor that this is not mine. To suggest that I, a mother of a child who was diagnosed with Autism at the very tender age of 18 months, is exploiting the position that families, including mine, face - for my own ends - marks an entirely new degeneration of our politics. In fact, so many women who may be considering future political involvement must now be put off the idea entirely given the manner in which I have been subject to such unfair and unjustified venomous vitriol and effectively had my ability and role as a mother brought into question if not outright disrepute. It is evident that all their remarks on equality, empowering women and increasing women in politics have been hollow virtue signalling. No doubt the government's response was written by a person with no notion of what being a parent means and undoubtedly it must have been a person who clearly cannot begin to understand what having a child with a disability means for a parent. That person should feel very much ashamed of himself/herself.

Notwithstanding the revolting attack on my motherhood, I will continue. I am a mother and a wife; a woman with a career, a vocation and a political affiliation - all of which I am immensely proud of. I will continue to act in all of my capacities, as professionally and as courteously as I have until now, and I urge the GSLP/Liberals to act like a government; abandon the signature style of acrimony, rancour and division and begin showing respect and unity. I urge them to learn to show compassion and understanding for the situation that some find themselves in and the fact that very few will resort to use these situations (or indeed that of any other person or parent) to achieve personal or political gain, and I can assure them that I am not one of them.

I invite the government to stop using personal attacks on me and/or who did or didn't build a new school in an attempt to mask their own shortcoming and evident failure to address them in a timely manner, especially when relating to children with Special Educational Needs or Disabilities. While they may have authorised and spent the good people's money to build the schools, it is us - the good people of Gibraltar - who have the power and the right to tell them what is wrong with the schools and the general shortcomings of the education system – for it us the good people of Gibraltar who have put you where you are. It is with this in mind that they should perhaps approach criticism with more humility and slightly less arrogance.

I hope the government reads this personal statement and realises the extent of the damage they have made with such shocking statements and accusations. I, like so many others in our wonderfully collegiate and charitable community, give myself and my time up freely for the betterment of those most in need. My girls and all those who find themselves needing so much support for so many different reasons are my motivations.

With this statement I give myself freely for what will undoubtedly now be a very public social media onslaught by activists, and I do so freely for my ambition lies not in succeeding for myself, but instead with all those who need our support and deserve a better present and future. I am not blinded by political motivation.  I want to see real solutions to our numerous mounting social issues which are affecting my children and all of yours. These are too many to mention in this personal statement  but if I must fall in the process of trying to achieve this – I gladly will. Above all, I would like to see a society in which raising justified concerns is not as problematic for some as what we are increasingly witnessing.
I am certain that the vast majority of Gibraltarians will note that I have not hidden behind the GSD, an NGO or my children. I am simply one more of the many (many incredibly amazing mothers, fathers, family members and professionals that I am blessed to meet every day) who shouldn't have to be fighting so hard to achieve what should be already available for their children and loved ones.

Atrish Sanchez is a committee member of SNAG and a member of the GSD Executive.

Editor's note: Following the recent exchange of press releases between the Special Needs Action Group (SNAG) and the Government, Mrs Atrish Sanchez, a committee member of that NGO, issued the above statement to the local press in a personal capacity. For more background to the debate, please see:

https://www.yourgibraltartv.com/society/26223-snag-concerned-by-delays-affecting-teaching-and-snlsa-appointments

https://www.yourgibraltartv.com/society/26229-government-response-to-snag

https://www.yourgibraltartv.com/society/26239-snag-says-it-s-shocked-by-attack-from-government

https://www.yourgibraltartv.com/society/26240-government-reiterates-response-to-snag