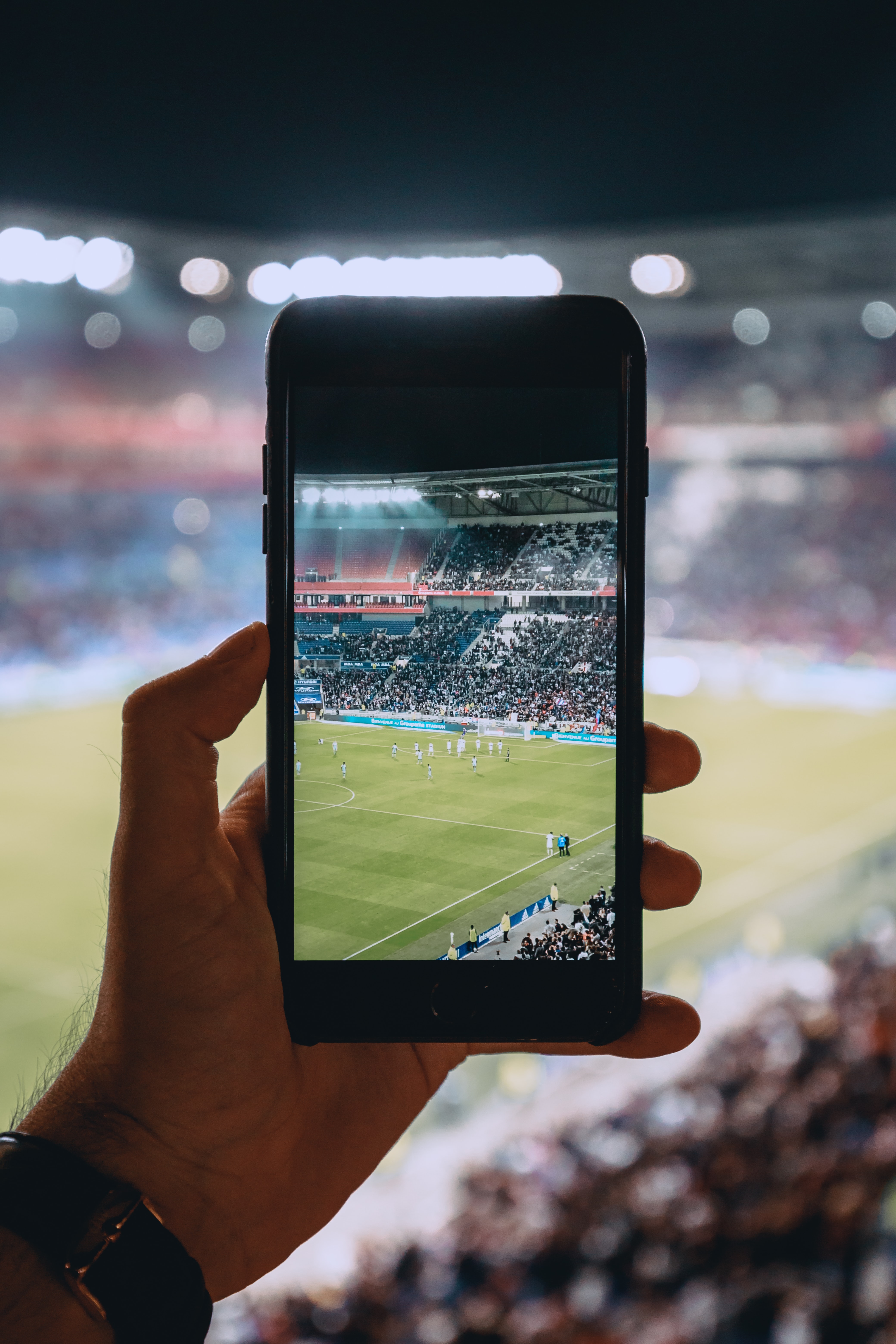 Yuletide Football in the Middle of a Desert
By Rebecca Calderon

We have many long-standing World Cup traditions in our house and the pinnacle is a pre-match meal comprised of food and drink from the two nations competing in the final. Argentina v. France was not difficult to create and after knocking back Malbec and Sauternes we merrily trudged to our seats in anticipation of a decent match. World Cup finals are rarely any good, often a complete anti-climax and the 2022 offering was no different to an extent as Argentina completely dominated the first three quarters. By the 70th minute I was sulking on the sofa audibly complaining saying things like "What has happened to France?" "England must be even worse that we thought!" "Is this really due to a virus?"
The 2022 World Cup should never have been held in Qatar much like the 2018 tournament in Russia, both countries were gifted the greatest tournament in sport by FIFA amidst very murky circumstances but despite all that everyone went along with it. If international football governing bodies had all come together for a boycott, then both 2018 and 2022 could have been hosted in more suitable countries which already had the necessary infrastructure, ethos and human rights records. But the show went on and that in-turn drew the world's media, investigative journalists and documentary filmmakers; a huge magnifying glass hovered over the state revealing that many things were even worse than we had imagined. Some say that this glaring spotlight on Qatar has already forced crucial labour reforms, will it change their views on LGBTQ+ rights or encourage them to allow women to play football? The optimists will hope that the legacy will be far-reaching and liberal but let's see.

For us fans in Europe a 'Christmas World Cup' was unthinkable and an act of treachery. It was obvious that the traditional month-long event could never be held in the middle of a desert in July. More FIFA chicanery ensued and voilà! here we were in December listening to crowds singing Jingle-Bells in the Ahmed bin Ali stadium. Was a winter tournament that bad? Let's remind ourselves that the 'World' cup should not be Euro-centric and after all the brouhaha about calendars it was quite festive and fun having a sporting spectacle at this time of year. Brazil thought they'd won it by simply turning up and the South American love-in grew tedious culminating in showy-offy dance celebrations much-maligned by Roy Keane who had the last-laugh when Neymar & Co were unceremoniously dumped out of the quarter-finals by Croatia. The culmination of the group stages was pure footballing joy with twists, turns and cliffhanger tensions. There's a terrible rumour that the 2026 competition will have an altered format where teams can only win or lose which if true would take away the entertainment of points permutations.  Let's hope that idea is shelved.

Even before the incredible final I thought this was the best world cup I had ever watched. It was the first one where news coverage wasn't overtaken by reports of drunk and violent England fans smashing up plastic chairs and pissing into fountains. Were they terrified of the hardcore Qatari security forces or was it due to the absence of alcohol, maybe a combination of both? The atmosphere in and around the grounds was one of merriment, respect and joy at following the national football team with your countryfolk and rubbing shoulders with hundreds of other like-minded people. Morocco was the stand-out act not only because they were the first African team to reach a semi-final but because they played fantastic football; their all-singing-all-dancing fans (and Mums!) also stole the show. Qatar 2022 was a proper festival of football and extremely well organised but with that sort of money and law-bending abilities it would be easy for any nation to create an entire new sporting mega-venue complete with a brand-new transport system and masses of accommodation.

And so, to the final…At the 75th minute in the back of my mind I was willing a Man United-style Champions League comeback but that was never going to happen, was it? Despite Deschamps not 'doing a Southgate' and daring to make early substitutions the French were lacklustre and limp. But then came that glorious Mbappé turnaround and everything changed on the pitch, via the commentators and in our living room. It was already the greatest world cup final then but when the excellent Polish referee blew for a penalty towards the end of extra-time the open-mouthed gasps were collective worldwide. Of course this match had to be decided by a nail-biting penalty shoot-out! Only the sight of Lionel Messi draped in a gold-trimmed black negligée holding the World Cup trophy aloft his teammates was a fitting and worthy ending to a spectacular tournament that will be remembered forever in many and varied ways.