Business Matters Edition 03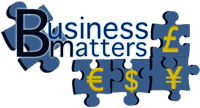 Business Matters Edition 3, Ian Le Breton gets to grips with two new guests Gerald Rodriguez of IIG and Barbara Sellors of Ocean Village.
 Our guests speak about fund management, the World Trade Center, Ocean Village, consumer confidence, passporting and the Euro zone amongst other topics.
Watch Ian Le Breton ask questions on the above topics and more.