Dec 02 - Argus Christmas Tree Raises Money For Charity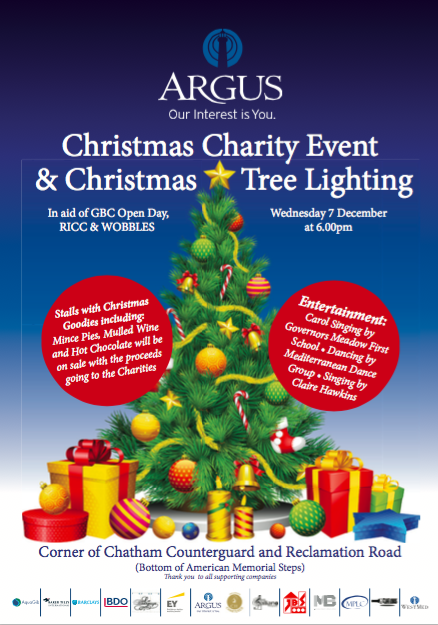 The Charity Committee at Argus Insurance Company (Europe) Limited have organised a six meter tall Christmas Tree to be set up opposite Regal House in the corner below the American Memorial Steps.
Argus Insurance is funding the Christmas Tree and decorations and have raised funds for charity by asking companies in the vicinity to donate to the charities in exchange for branded Christmas decorations on the tree.
There will be a tree lighting event next Wednesday 7th December at 6.00pm Claire Hawkins will sing, the Choir from Governor's Meadow First School will sing carols and there will be dancing by the Mediterranean Dance Group.  Argus will be asking one of the children from the school to switch on the lights.
Melanie Avellano, Chairperson of the Argus Insurance Charity Committee said: "It is important for us as a local insurer to be able to raise funds for local charities, particularly at this time of year. We're really grateful to our corporate sponsors who have been so generous again this year, following the success of our first Christmas Tree Lighting event last year."
All funds raised will go to the following three charities:
Wobbles       
RICC    (Research Into Childhood Cancer)              
GBC Open Day
Argus Insurance wants to thank all the contributors namely:
Barclays Bank
MB Development Company Limited
EY
Baker Tilly
My Wines
MPLC
BDO
Aquagib
GJBS
Mark Galliano
La Bodeguiya
WestMed