Apr 02 - 'Unconquered' Musical Extravaganza Raises Funds For Charity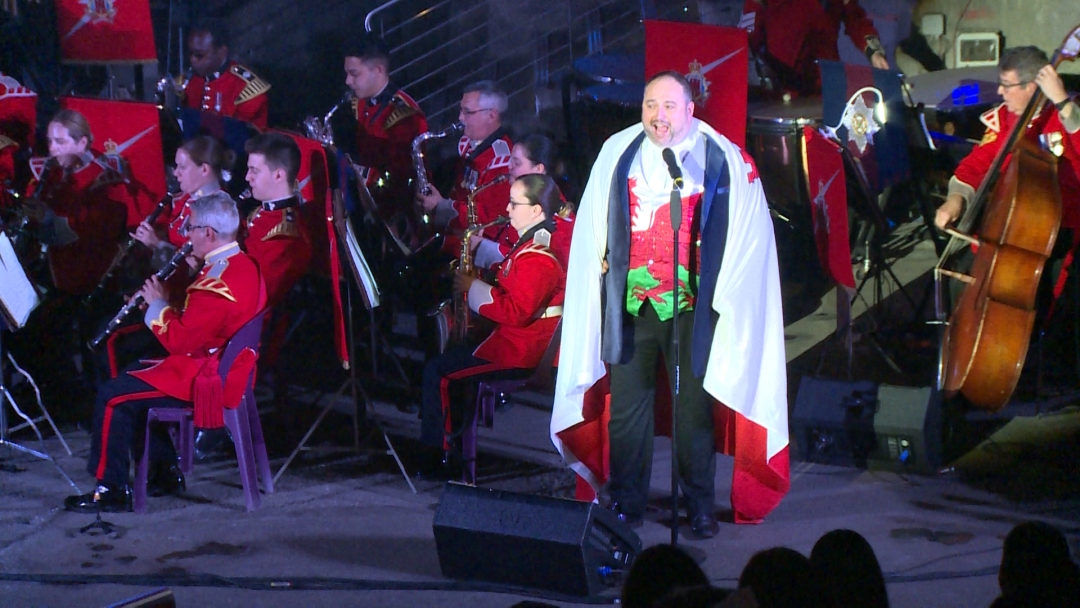 Arguably the most iconic venue in Gibraltar, St Michael's Cave played host to concerts on the evenings of 23 and 24 March, featuring the Royal Gibraltar Regiment Band & Corps of Drums and the Band of the Irish Guards. 
The Unconquered concerts formed part of the 80th anniversary celebrations of the Royal Gibraltar Regiment.  Also appearing in the concerts was special guest, world-renowned Welsh tenor Wynne Evans. Wynne had first met the Regiment's Bandmaster, WO1 Richard Burton, some 15 years earlier – long before the Welsh tenor hit the big screens as the star of the 'Go Compare' advertisements.  
The concerts aimed to raise funds for local charity 'Pathway Through Pain' and the Benevolent Funds of the Royal Gibraltar Regiment and the Irish Guards. 'Pathway Through Pain' provides assistance to patients and their families when they need to be treated away from Gibraltar, whilst the Benevolent Funds provide support to soldiers, former soldiers and their families in times of need.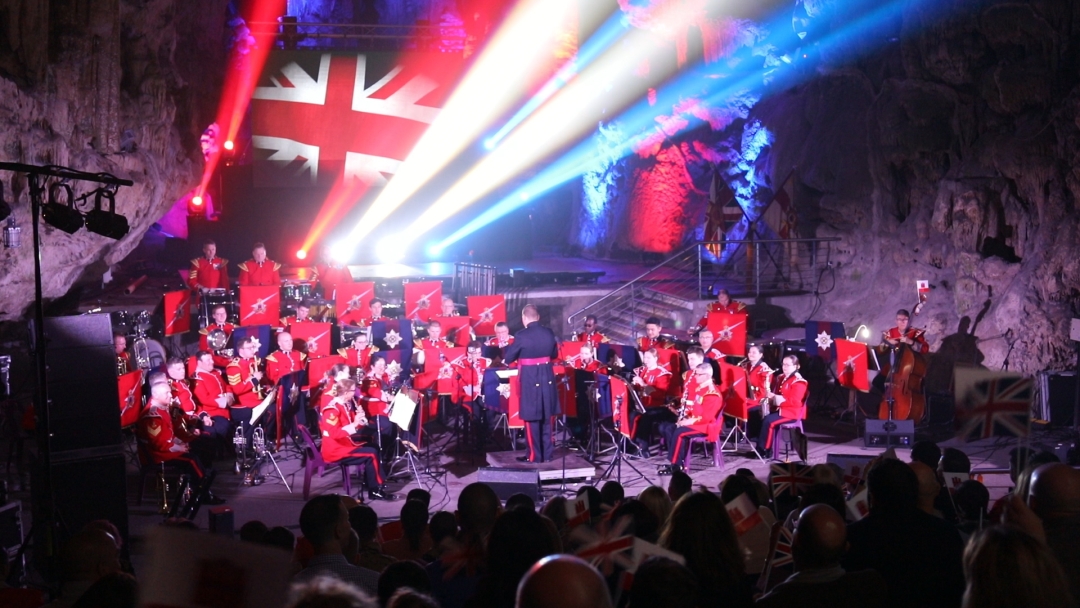 The concerts had been a year in the planning, with specific detail focusing on the choice of repertoire to mark the occasion and, in particular, the Regiment's 80th anniversary.  The Regiment's Band began rehearsals in January and incorporated the Irish Guards' musicians just 4 days prior to the event. 
A special mention must go to Colour Sergeant Albert Vallejo, on string bass and tuba, who retired after the Sunday concert. Albert had served for 27 years with the Band since its inception in 1992.
Speaking after the concerts, Bandmaster Burton said: "It was a truly memorable event and a career highlight for me.  The musicians performed superbly and Wynne Evans is a true entertainer, as everyone in attendance in the Cave would have seen.  It is fantastic for the Band and Corps of Drums to be able to use music to mark this significant Regimental anniversary."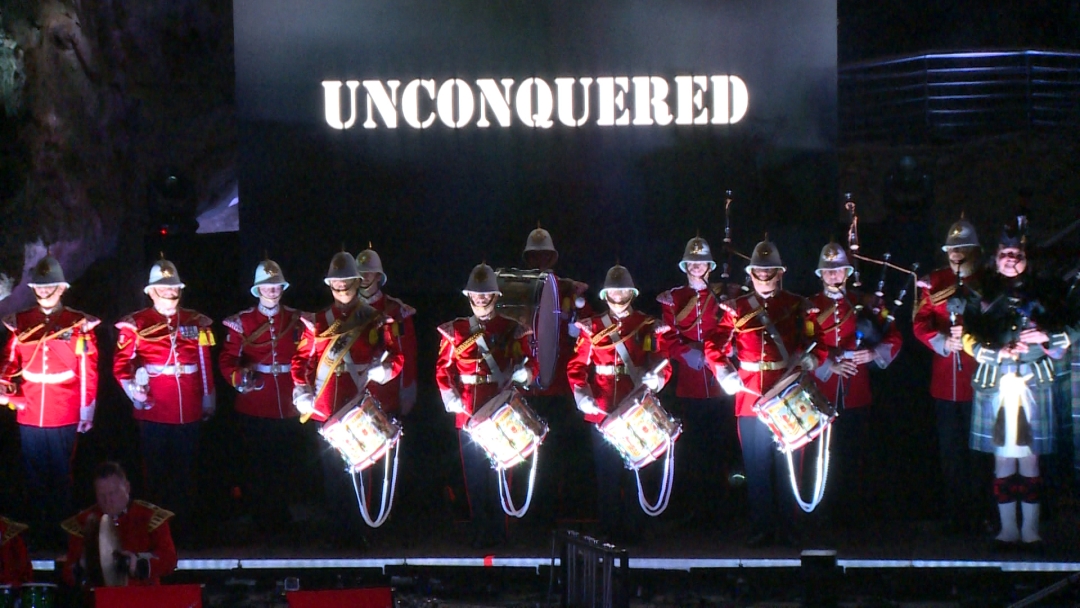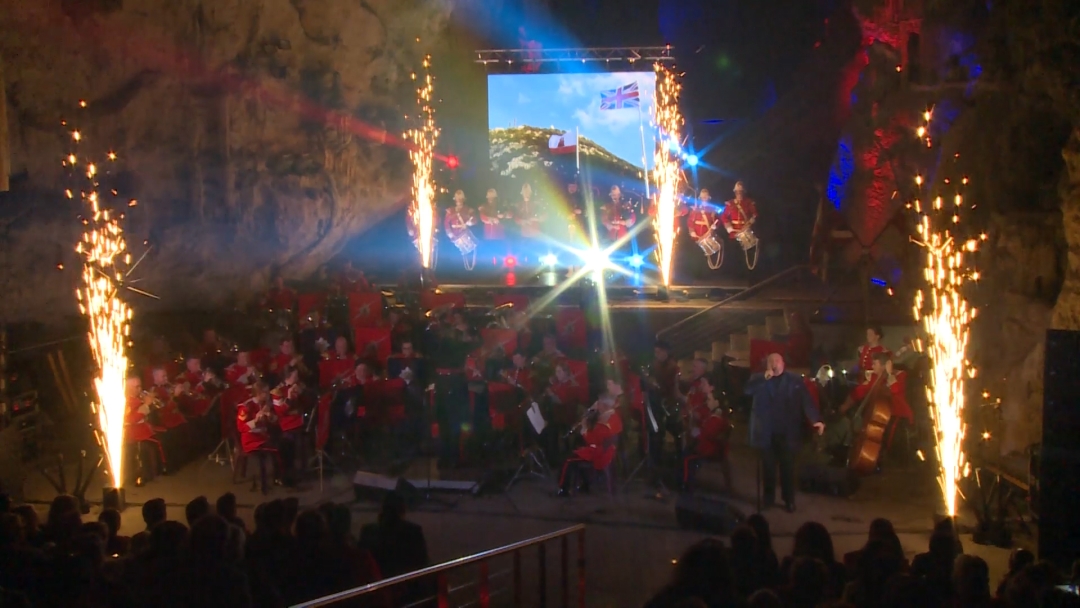 {fcomment}