May 07 - AWCP Open Day Details Announced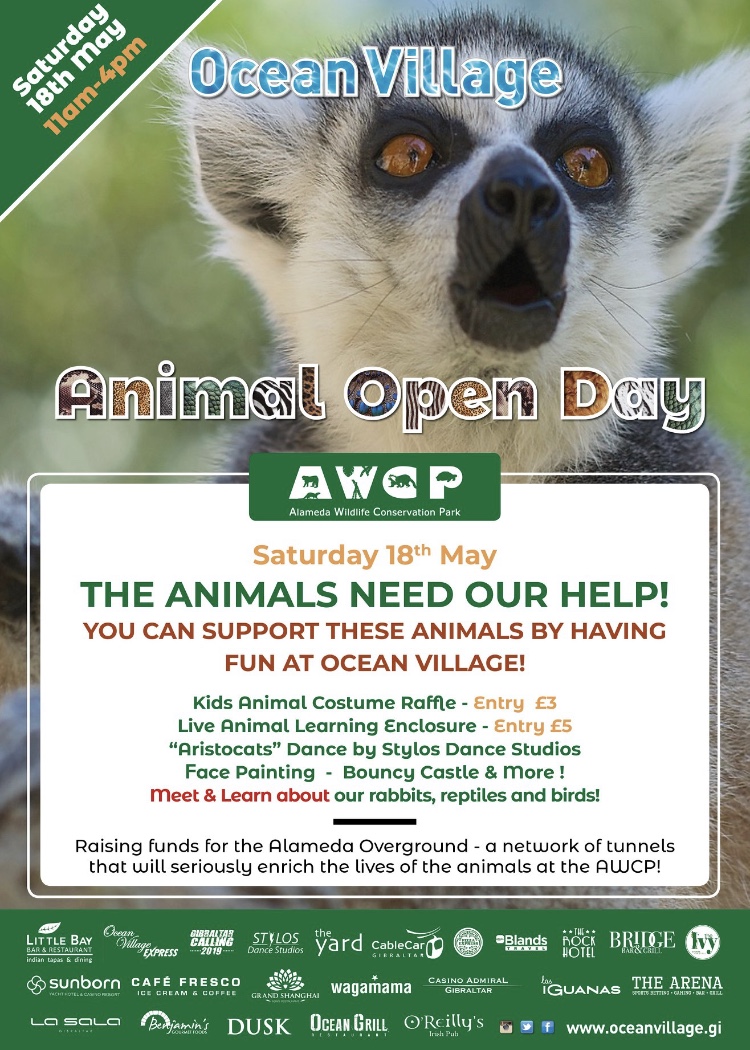 This year's Alameda Wildlife Conservation Park Open Day Fundraiser will take place in Ocean Village on Saturday 18th May from 11am-4pm.
This event aims to raise money for the team's exciting Alameda Overground project - a series of tunnels designed to enhance the lives of their animals and the visitor experience.
Ocean Village has offered to host this event and also a Fundraiser Fashion Show in June - 'Go Wild for Fashion', introducing 'Sustainable Fashion' to Gibraltar -which will take place on June 20th.
The Open Day on the 18th May will be a fun-packed event with an Aristocats dance show from Stylos Dance Group. Kaiane Aldorino will also be making an appearance and introducing the show.
There will also be an Interactive Animal Learning Area where visitors can meet and learn about the small furry and scaly animals at the park. There will be bouncy castle, refreshments, stalls, crafts and much more.
There are also amazing prizes for this year's raffle - prizes will be announced at the Fashion event in June but tickets for the raffle will go on sale at the Open Day. There will also be an Animal Costume competition - £3 to enter on the day with the chance to win fantastic prizes.
Tickets for this event can be purchased online at www.buytickets.gi and will go on sale later this week.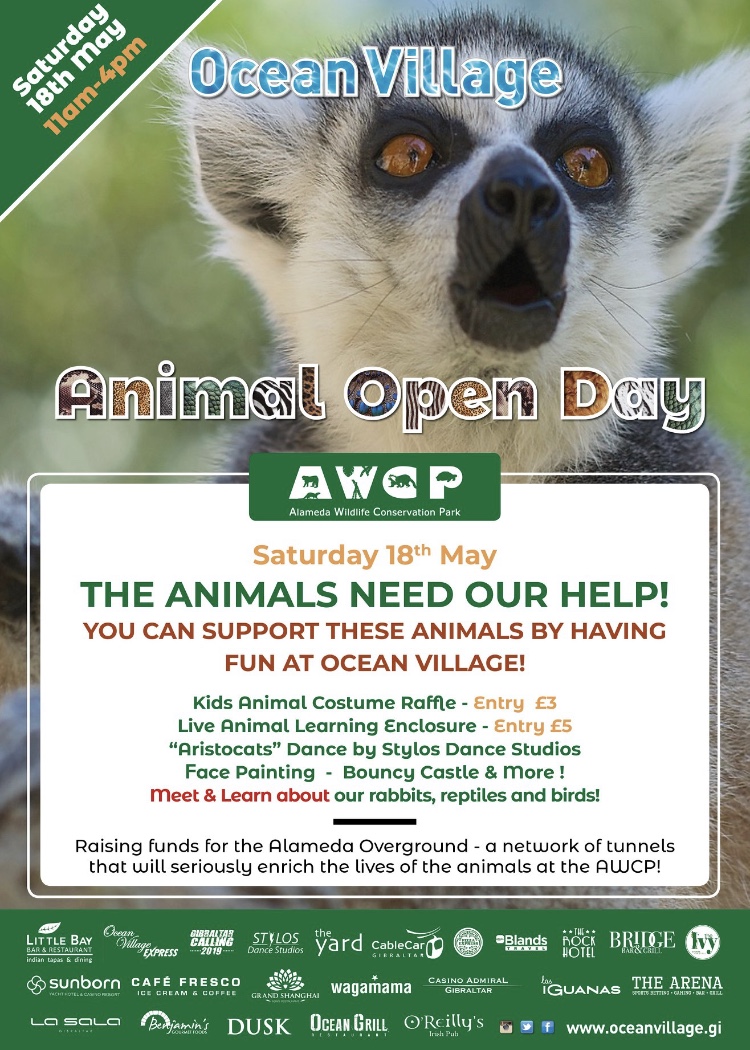 {fcomment}