June 10 - 'Dress Down' Day Raises Money For Cancer Relief Centre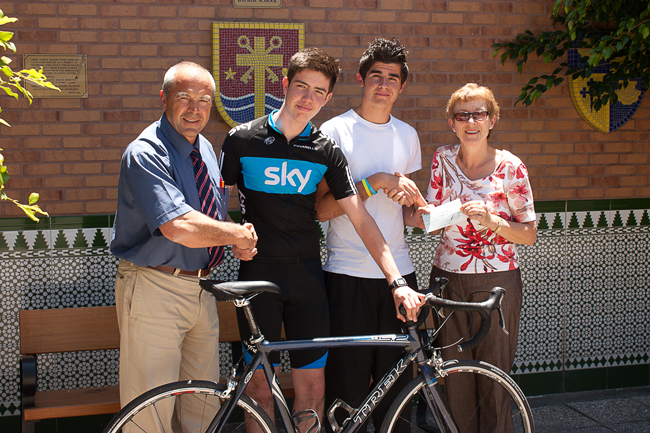 Bayside Comprehensive School recently held a 'Dress Down' day in aid of the Gibraltar Society for Cancer Relief as part of the Operation Daffodil Bike Challenge which will start from Norway, just inside the Arctic Circle, and end in Gibraltar in August 2013.
Harry Meenagh, a student at Bayside School, will be cycling part of the journey with the team which includes his father, Wayne. In support of Harry's efforts, nearly £600 was raised by Bayside students, money which will help fund the following services at the new Cancer Relief Centre:
• Nurse-led Cancer Support Clinics
• An Aromatherapy Massage service for patients and carers
• A 'Head Smart and Pampering' service where patients suffering from hair loss and other visible effects of cancer treatment can have their wigs styled, receive advice on hair/scalp care and skincare and make-up.
• Day and Respite care, where patients can spend the day with others in a relaxing environment. Different creative and recreational activities are offered and lunch and transport is provided.
• Financial Assistance Scheme for those suffering financial hardship as a result of their illness.
• Bereavement counselling.
• The loan of specialised nursing equipment for the use of patients at home.