June 25 - Regiment Cook Up The Longest Cake In Gib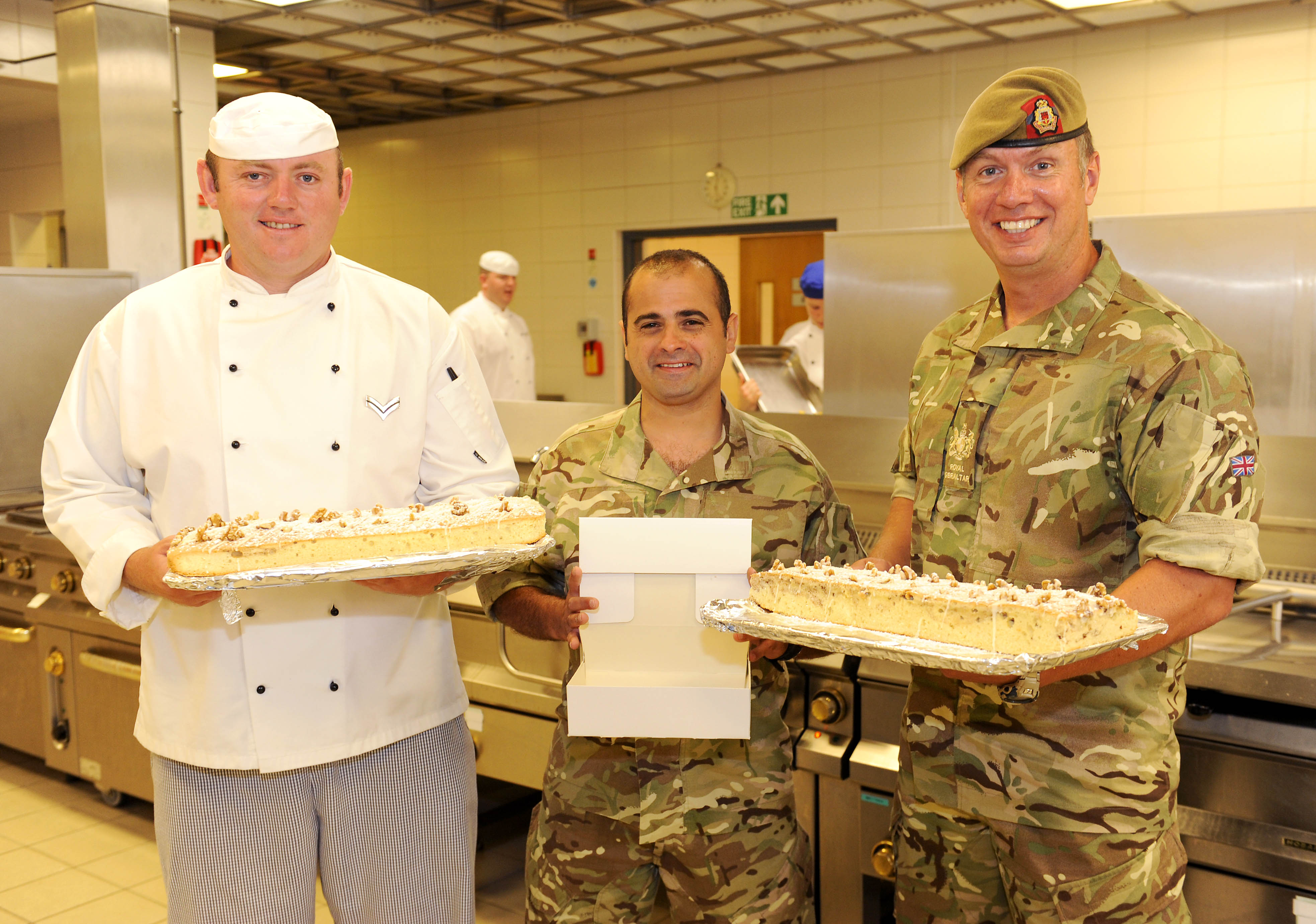 The Royal Gibraltar Regiment Warrant Officers and Sergeants Mess are about to set the record for the longest cake ever recorded in Gibraltar. 
The Marble Cake with Walnuts and Orange Glaze will measure 75 Feet and be on display in Casemates Square on Friday 28th June from 1000 till 1200.
All the ingredients have been donated by the Warrant Officers and Sergeants Mess and the giant cake will be sold in half a foot portions which neatly fit into a ration box for £10 each. All proceeds will be shared equally between the RG Benevolent Fund and RICC (Research into Childhood Cancer).
RSM WO1 Alex Stone is also hoping to get other businesses interested in breaking the record, he said: "We are hoping to raise at least £1,000 for each charity and I would like to ask any businesses in Gibraltar who want to rise to the challenge and beat this new record to create a longer cake and set a new record for their chosen charity."
Regimental Chef Cpl Michael Tierney will bake the giant cake and he estimates he will need to use around 500 eggs in total. To support the charities and reserve your slab of cake you can place an order by calling C/Sgt Borg on 200 53621 or email This email address is being protected from spambots. You need JavaScript enabled to view it.  All cake orders can either be collected on Friday at Casemates or delivered to your address on the day.