Oct 28 - Gibraltar Volunteers Return From Tanzania After 'Life-Changing Experience'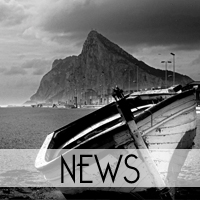 Vine Trust Gibraltar's six-strong volunteer work party have returned from their trip to northern Tanzania. During their two week stay in the African country, they helped to build a 3 roomed home for a disabled father and his family, helped to build a children's home for 32 orphans who attend a nearby school and created a covered eating and play area at another school.
Team Leader, Gary Barrett, said the experience had been 'life-changing' and added 'I'd recommend the experience to anyone'. Team member, Colleen Barrett said that 'it highlighted how our own children are sheltered and protected in the developed world', however she also added that 'the children there are so happy despite the difficulties and how little they have'.
The trip is the culmination of over a year of fundraising and preparation by the volunteers, as well as their supporters in Gibraltar. The team had to pay for their own travel and vaccinations as well as buying building materials to use there and medicines to leave behind for the children they were helping.
Vine Trust Gibraltar works in partnership with other Non-Government Organisations in Tanzania including TawRef (The Tanzania Women's Research Foundation) who work primarily with single mothers and orphaned children.