Nov 14 - Darts Stall Raises £500 For Charity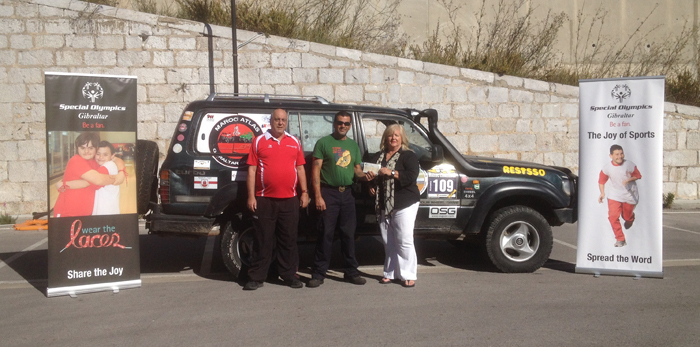 The committee of Maroc Atlas held a darts stall at the Fair this summer where money was raised for two charities: Gibmission Africa and Special Olympics Gibraltar. Maroc Atlas is Gibraltar's only 4x4 Club, and was formed in 1994 as a Solidarity group taking supplies to children in the remotest parts of Morocco.
A cheque for £500 was presented to Annie Risso by Alfred Balban (centre of photo). On his left is Football Coach Rafael Celecia.
A spokesperson from Special Olympics Gibraltar said she wished to express the committee's grateful thanks to all.