Nov 22 - Charity Walk Raises Funds for Childline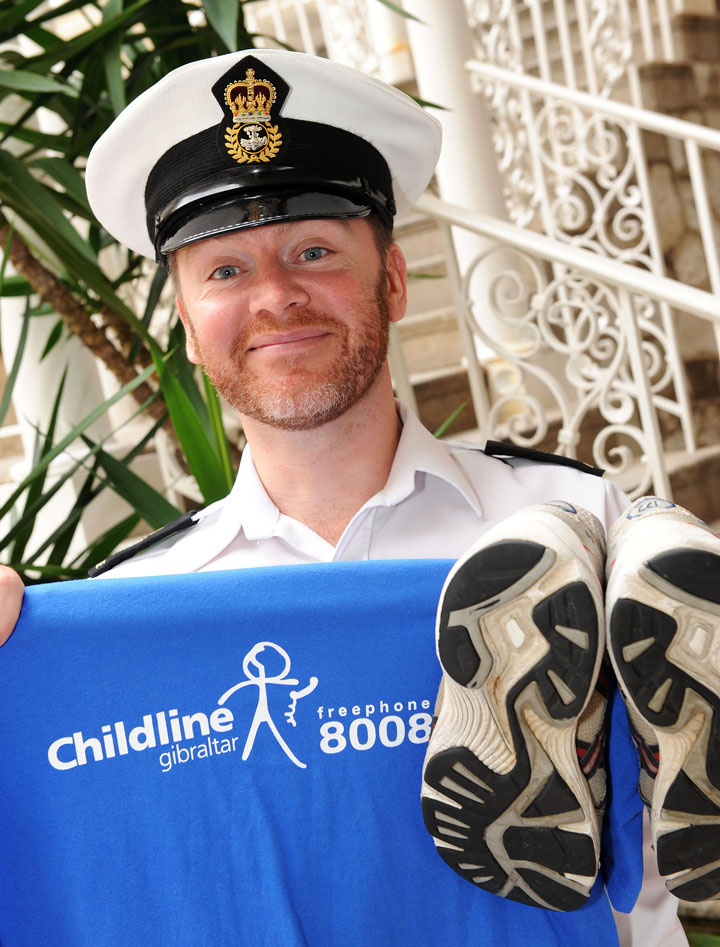 In aid of Childline Gibraltar, Service Police Officer, Master-At-Arms Bobby Stokes will next week carry out a 24-hour charity walk in fancy dress. He is offering the chance to win a cash prize to those who donate £1 and can guess how far Bobby will walk over the 24 hour period. The person closest to his actual distance covered will win half of the total amount raised.
The walk will be held at the John Mackintosh Square on Tuesday afternoon, starting at noon. Bobby is set to walk the span of the square continuously, only stopping for toilet breaks.
Commenting on his challenge, Bobby noted, 'I aim to do one charity event every year, last year I did a similar walk for Children in Need, but this year I really wanted to do something for a local charity and decided on Childline Gibraltar.