Jun 11 - Morrisons Donate £5,000 to Rainbow Ward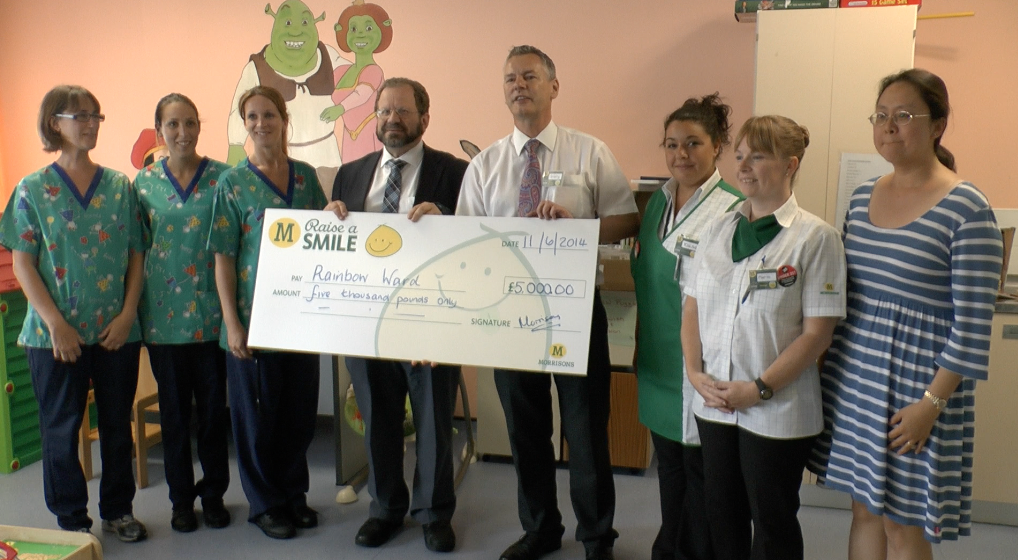 This afternoon Morrisons Gibraltar presented the St. Bernard's Hospital Rainbow Ward with a cheque for £5,000. Health Minister Dr. John thanked Store Manager Gary Chant and staff members Kaisa Pitt and Maria Tibbs for the kind donation, which was built through the sale of carrier bags.
Mr. Chant noted that three charities had been chosen by Morrisons staff, and customers were given the opportunity to vote for their charity of choice. Save the Children Gibraltar and the Lady Williams Cancer Centre both received donations of £10,000 and £15,000 .
Accepting the cheque for the Rainbow Ward was Jodie Crook who explained that they would be spending the funds on pediatric wheelchairs and new baby basinets.
Commenting on the matter, Mr. Chant added that the store was looking for further charities to support, and woul dbe getting customers involved in the voting process for their charities of choice.