Jun 27 - Local Cyclists Raise Over £10,000 For Charity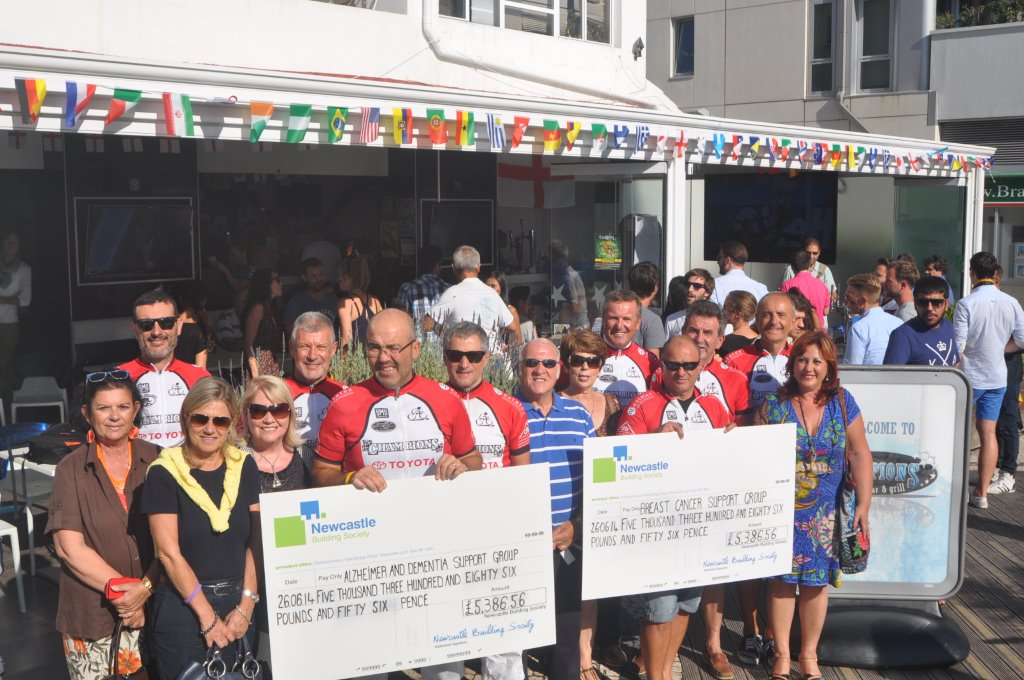 A group of local cyclists who recently cycled a distance of over 1,100km from Santiago de Compostela in Northern Spain to Gibraltar presented two cheques, each for the sum of £5,386.56 to two local charities, the Breast Cancer Support Group and the Gibraltar Alzheimer's & Dementia Society.
Receiving the cheque on behalf of the Breast Cancer Support Group in Gibraltar, Mercy Posso Chairperson of the charity said that she was very grateful for Breast Cancer Support Gibraltar once again to be the recipient and thanked those persons who had donated towards the charity. She explained that the money raised will be used to further promote Breast Cancer Services in Gibraltar
Meanwhile Daphne Alcantara, Chairperson of the Gibraltar Alzheimer's & Dementia Society, on behalf of all those who will benefit from this generosity, expressed her gratitude to the cyclists and advised that the money would go towards the Dementia Day Care Centre project which when completed will make a big difference to the quality of life of Dementia patients and will offer much needed respite to those families who have to shoulder the responsibility of caring for loved ones.  In recognition one of the rooms at the Day Care Centre will be named "The Santiago Cycle Room".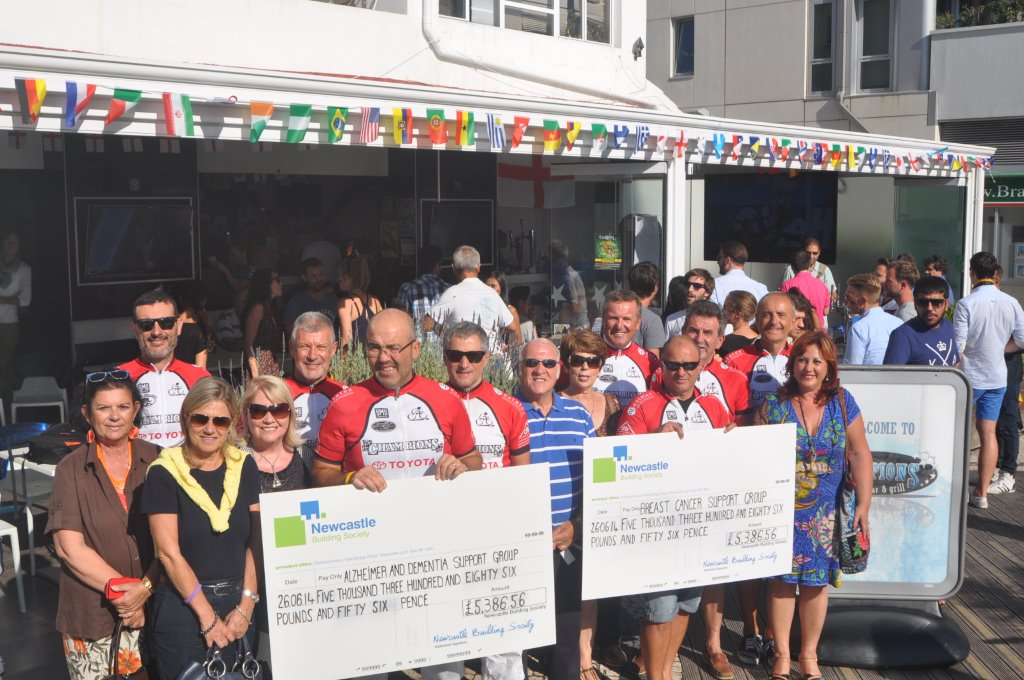 Mark Bates, one of the cyclists speaking on behalf of the riders, said: "We wish to express our heartfelt thanks and appreciation to all the firms and individuals who in any manner supported their ride. Without this support the ride would not have been possible."
This is the second charity ride the cyclists have completed. Last year they rode from Fatima to Gibraltar donating over £5,600 shared equally to the same charities.
The riders were, Jimmy Alcantara, Danny Sene, Michael Vella, Christian Rocca, Andrew Chipolina, Peter Ignacio, Mark Bates, Kevagn Robba and Ian Howes. They were supported by Ronnie Fawden and Eugene Howes.