Nov 27 - Full House at Convent Christmas Fair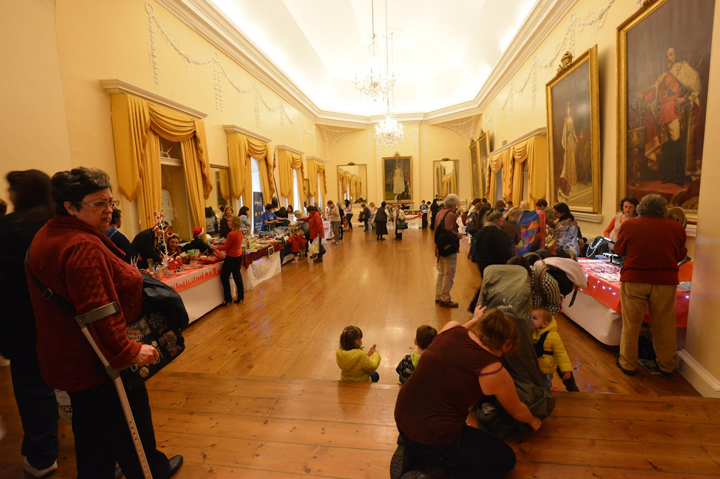 Today's Convent Christmas fair once again kicked off the Christmas season in Gibraltar. Stalls snaked the corridors of the Convent, offering high quality hand made goods, including cakes, crafts, soaps, toys, spices, paintings and preserves.
A healthy flow of visitors came through the event, throughout the afternoon, with refreshments including traditional Gibraltarian dishes, being served downstairs. Royal Gibraltar Regiment Commanding Officer Lt Col Ivor Lopez, visited the fair at midday, stopping to chat briefly to CBF Commodore McGhie.
All proceeds made from the fair will go towards the Alzheimer's and Dementia Support group in Gibraltar.