Dec 01 - Chief Minister's Office to Donate Christmas Card Funds to Regiment Charity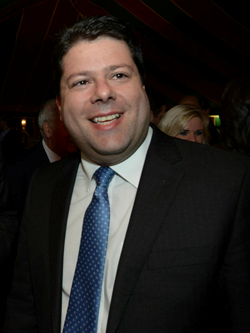 The Office of the Chief Minister is this year donating £3,500 to the Royal Gibraltar Regiment Benevolent Fund charity instead of sending out Christmas Cards. The donation marks the Regiment's 75th Anniversary.
Mr. Picardo announced the donation at the 'Sortie Dinner' held at St. Michael's Cave on Friday night.